Melbourne Awards : finalists
NOVEMBER 2021
|
2021 MELBOURNE AWARDS

|

VICTORIA, AUSTRALIA
Congratulations to the project teams for the Wesley Place and Hilton Melbourne Little Queen Street (Equity Chambers) projects, finalists for the 2021 Melbourne Awards in the Urban Design category. The Wesley Place development is by Charter Hall and COX Architecture, and the Hilton scheme designed by Bates Smart. Lovell Chen contributed heritage services and conservation works for both projects.
The annual Melbourne Awards are bestowed by the City of Melbourne in celebration of inspirational Melburnians who make a difference. This year eight categories have been chosen that recognise the impact of programmes and organisations. The categories include Community, Sustainability and Aboriginal Melbourne.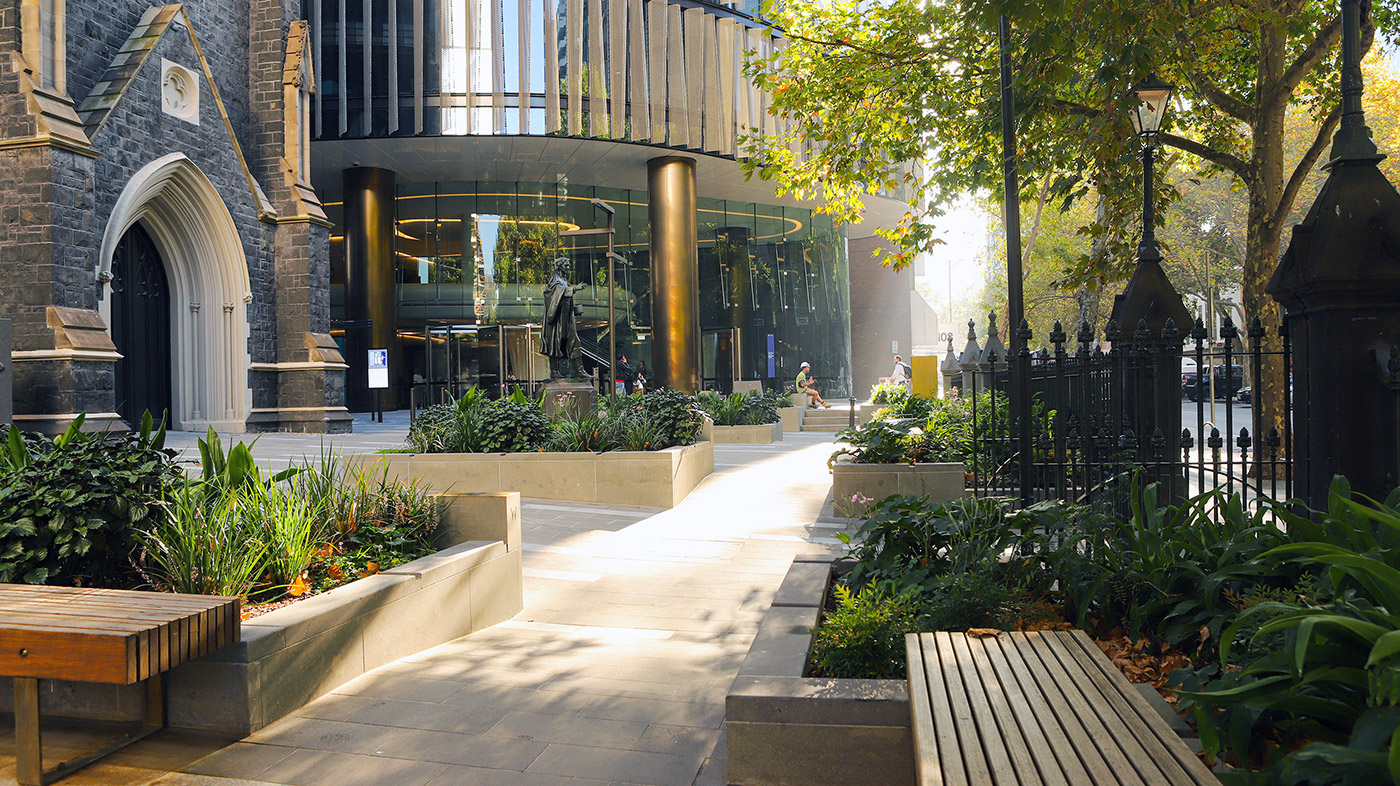 [ Wesley Place, Lonsdale Street, photo : courtesy Oculus ]
Wesley Place, in Lonsdale Street, combines the restoration of a group of significant heritage buildings (including Wesley Uniting Church, 1858, designed by Joseph Reed), landscaped public open space (designed by Oculus), interpretation elements and a brand new commercial building by COX. The heritage buildings form the oldest intact church complex in Victoria.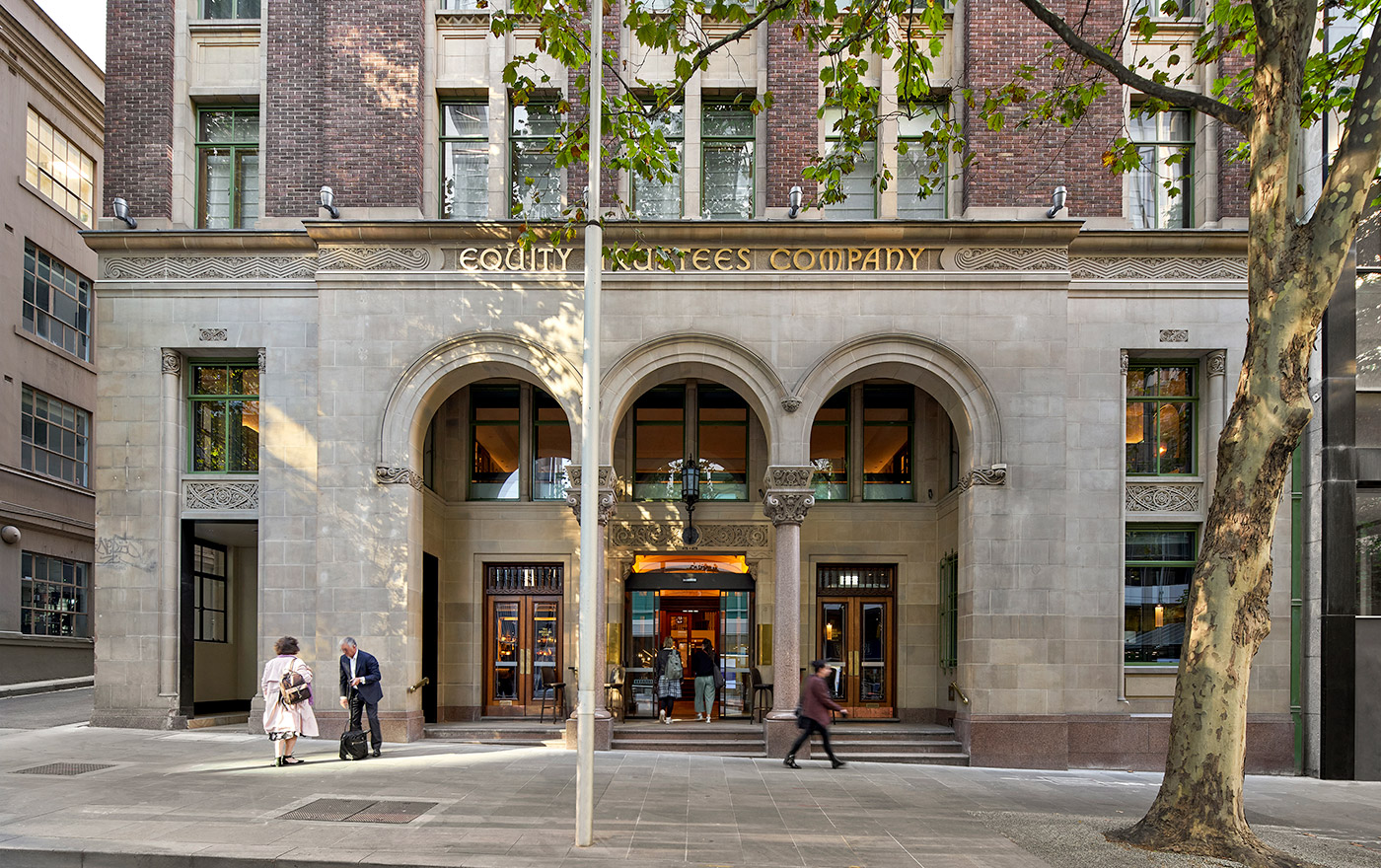 [ Hilton Melbourne Little Queen Street (Equity Chambers), photo : Peter Clarke ]
At the other end of the CBD, the Hilton hotel project is built around Equity Chambers (1931, designed by Oakley & Parkes) in Bourke Street — constructed as offices on the site of Victoria's first synagogue. The conserved facade and first 30m of the building are now integrated into the hotel.
Melbourne Awards 2021
www.melbourne.vic.gov.au >
Full list of finalists >
Winners announced : Saturday 13 November