South Melbourne Town Hall
NOVEMBER 2021
|
BANK STREET, SOUTH MELBOURNE, VICTORIA

|

AUSTRALIA
We have completed a conservation management plan for the extraordinary South Melbourne Town Hall. The CMP was commissioned by the City of Port Phillip in anticipation of a major phase of renewal triggered by a roof failure in 2018 with consequent loss of interior features. Our work is helping the City meet the challenges of realising the potential of a quintessentially Melburnian 19th century civic complex.
South Melbourne Town Hall was designed by eminent architect Charles Webb (1821-98), whose Melbourne credits include Royal Arcade, Tasma Terrace and the Windsor Hotel. It opened in 1880, as the central component of the Emerald Hill Estate, and was the principal seat of local government for the City of South Melbourne until the local government reforms of 1994. As well as civic functions, the complex has always accommodated other uses and originally included a court house, a post office, a Mechanics Institute and the local fire brigade. These uses changed over time, resulting in alterations and interventions.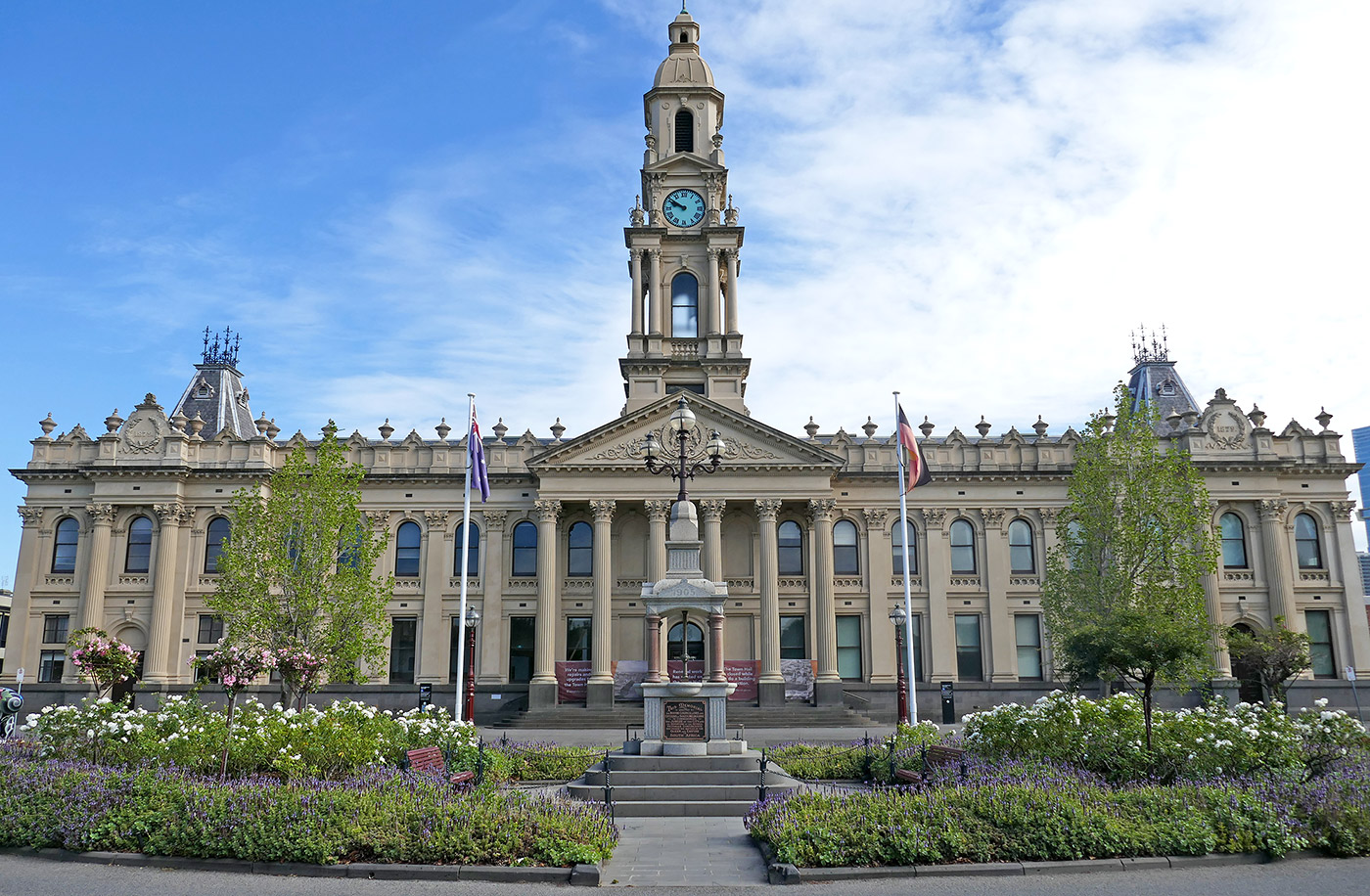 [ South Melbourne Town Hall, 2021, photo : Lovell Chen ]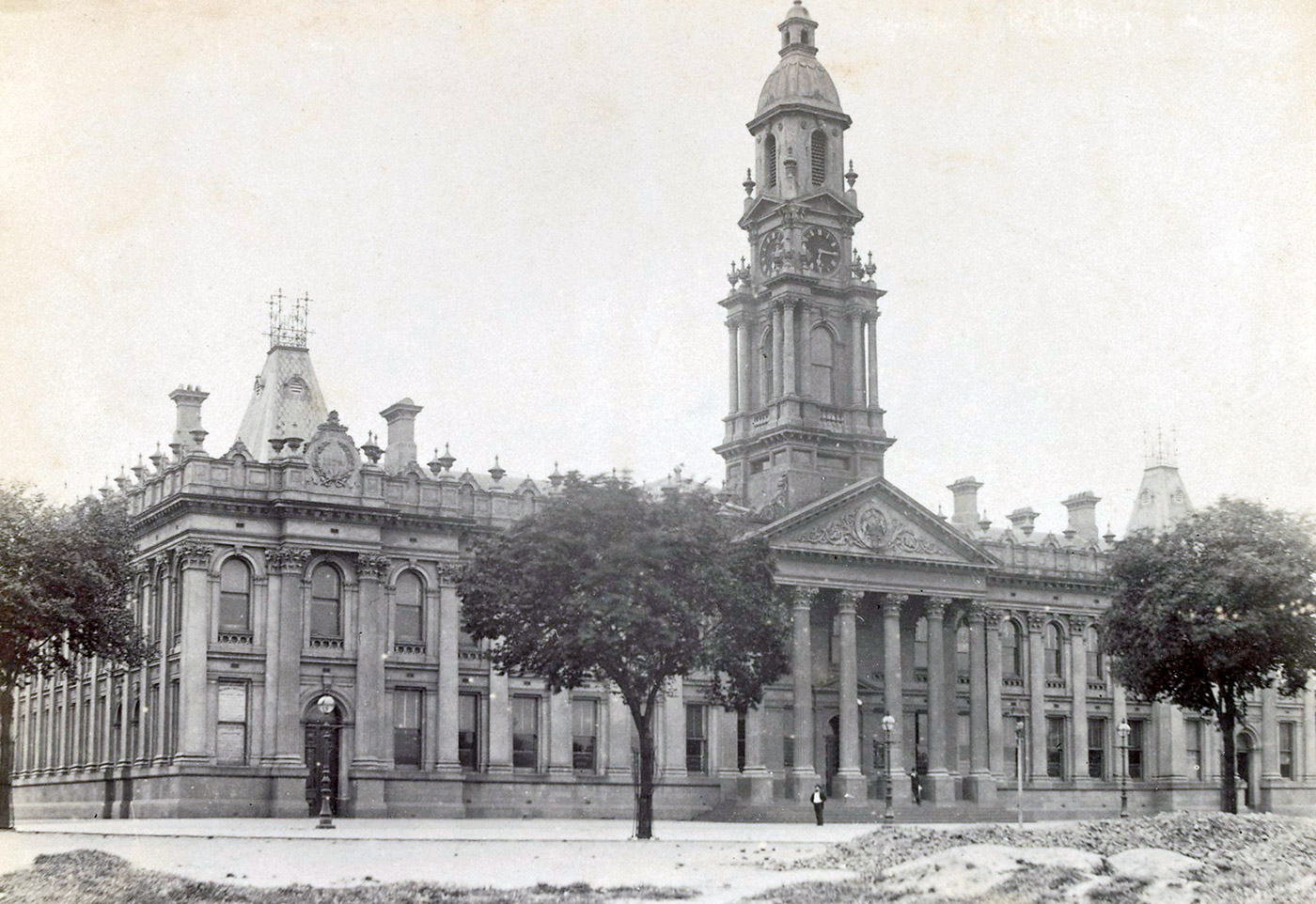 [ South Melbourne Town Hall, c1998-c1910, photo : courtesy State Library of Victoria ]
The two-storey complex underwent a broad-scale programme of renewal in the late-1930s. Since 1997, more than half of it has been occupied by long term tenant, the Australian National Academy of Music. However, following the roof failure and subsequent structural assessments, more-widespread risks (as well as compliance issues with modern regulations) have meant that use of the building is suspended while a plan of action is developed. The CMP will inform the next steps.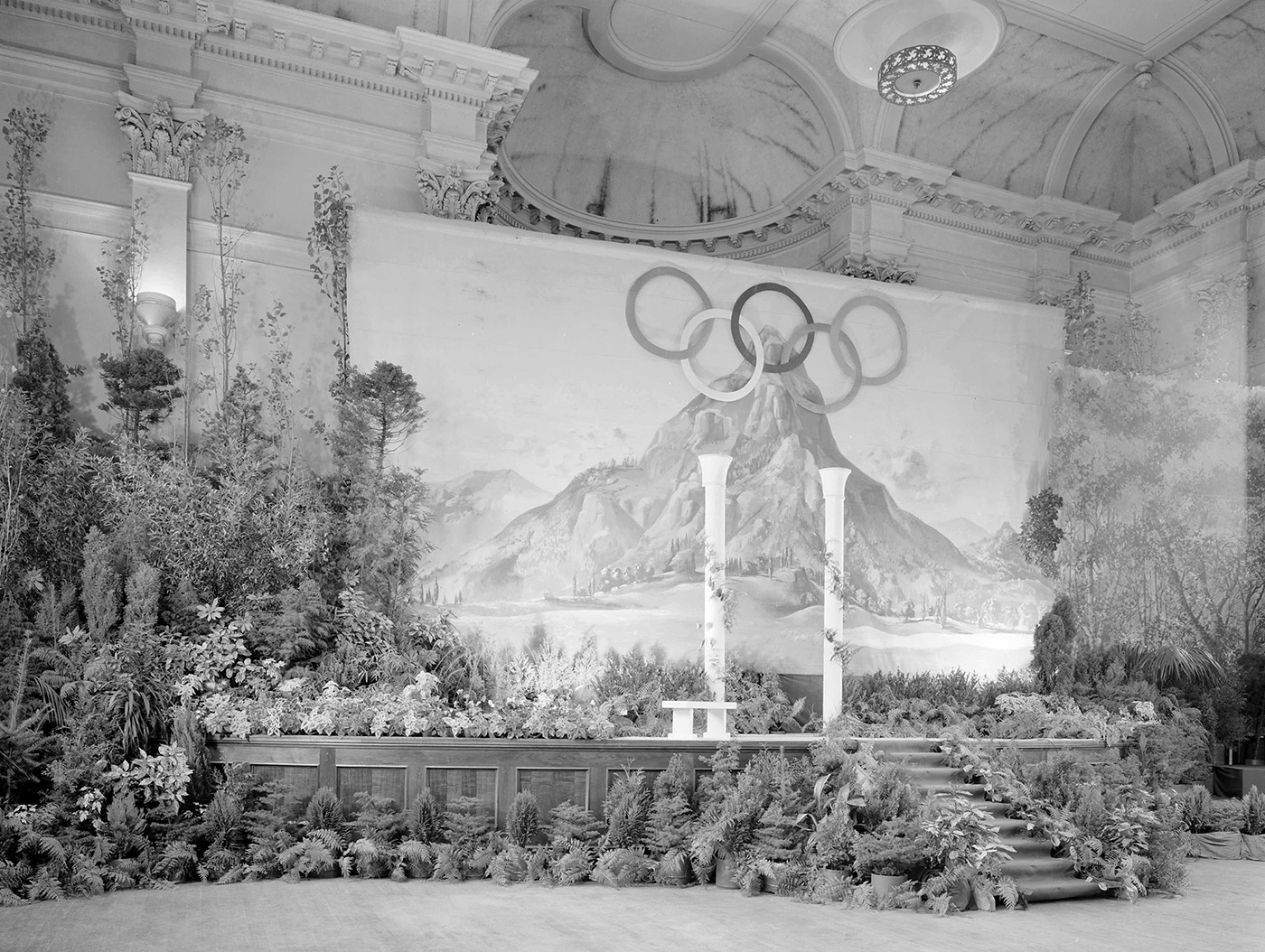 [ Olympic display in the town hall, 1956, photo : courtesy State Library of Victoria ]
South Melbourne Town Hall is one of almost 30 similar civic complexes built to serve municipalities across the state of Victoria between the 1860s and the interwar period. The majority have navigated similar challenges over the decades, including tackling spatial constraints and functional obsolescence. Lovell Chen has been able to help breathe new life into many of them — synthesising assessments of economic, operational and practical considerations to support programmes of renewal that are compatible with their architectural, historical and social values.