JANUARY 2019
|
WILSON HALL, THE UNIVERSITY OF MELBOURNE, VICTORIA

|

AUSTRALIA
We recently carried out a condition assessment on the four cast concrete reliefs that are mounted on the west wall of Wilson Hall, at the University of Melbourne. They were designed by Sydney sculptor Tom Bass (1916-2010), and cast in 1958 by Picton & Hopkins & Son Pty Ltd under the direction of the building's architect — Bates, Smart and McCutcheon.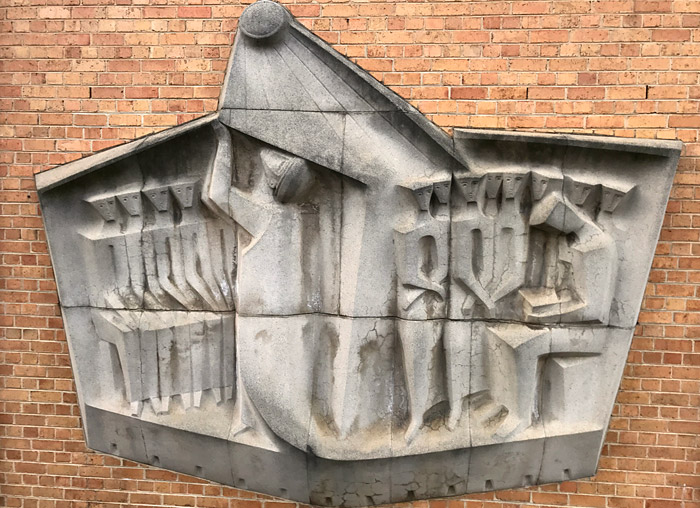 One of four reliefs by Tom Bass, west wall, Wilson Hall [ photo: Lovell Chen ]
Our work on the reliefs is the latest in a series of building conditions assessments we have been undertaking for the University, carried out over a number of years and focused on the heritage buildings on the Carlton campus. If required, a package of works is developed to implement the recommendations. In the case of the reliefs, as they are of reinforced concrete, carbonation can be in issue. A detailed examination has been made of the cracking and joint movements.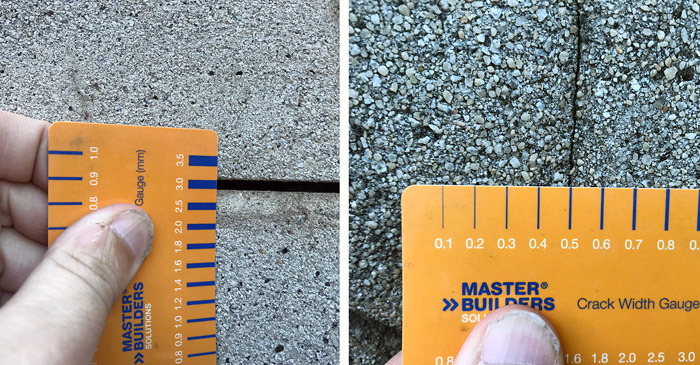 Crack width gauge measurements [ photo: Lovell Chen ]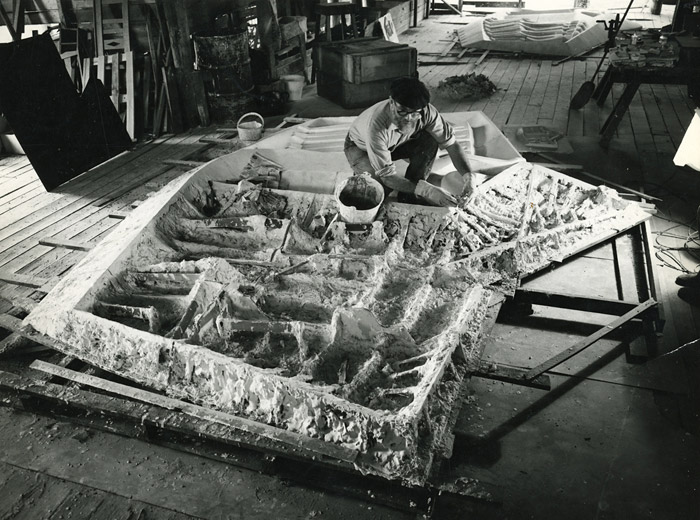 Tom Bass making a plaster cast [ photo: courtesy Tom Bass Sculpture Studio School ]
Thomas Dwyer Bass was born in Lithgow, NSW. He was renowned for his public works, which include Ethos in Canberra's Civic Square and The Genii in Melbourne's Queen Victoria Gardens.