Open House Melbourne 2018
JULY 2018
|
MELBOURNE

|

AUSTRALIA
Yes, it's nearly that time of year again … the hugely popular Open House weekend in Melbourne runs 28-29 July. Time to start planning, as some of the 220 buildings in the programme are only accessible by pre-booking. From house extensions to major public buildings, this is your chance to peek inside.
About a quarter of the buildings on the list have at some time been associated with Lovell Chen — new architectural design, adaptation works, conservation, restoration, or heritage planning, studies or reports. Some, such as the charismatic Mission to Seamen in Docklands, are current projects.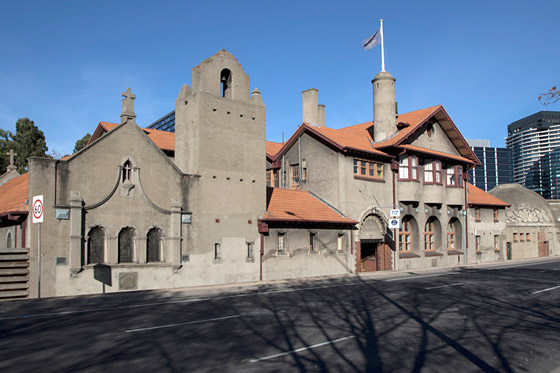 Mission to Seamen, Docklands, Melbourne | photo: Jenny Bolis
Why not explore the telescope houses of the Old Melbourne Observatory (1863) beside the Botanic Gardens, Jack's Magazine (1878) in Maribynong (29 July only) where gunpowder was stored, the quirky Grainger Museum (1939) at the University of Melbourne, or take a boat tour through the Port of Melbourne where 3000 ships dock each year.
Open House also hosts a series of events throughout July that focus on various aspects that shape the development of Melbourne. We have been involved in planning work on the city's Metro Tunnel Project since 2015, as part of the project's technical advisory and environmental assessment team. You might have noticed the big construction sites around town. Well now you can take a closer look at the construction sites, as well as associated archaeological investigations. Join the guided walking tour (places limited) along Swanston Street, presented by Rail Projects Victoria.