AUGUST 2019
|
ACTON, CANBERRA, ACT

|

AUSTRALIA
The Australian National University has announced the release of the Acton Campus Master Plan — the result of 18 months work by a terrific multidisciplinary team led by Arup's master planners and urban designers. We provided heritage input to the project in association with Extent Heritage (Aboriginal cultural heritage) and Landscape Dept (landscape).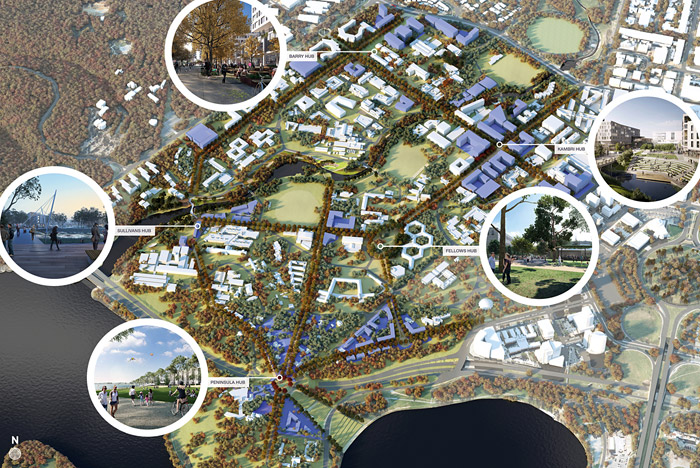 [ Proposed renewal of Acton Campus, image : courtesy ANU ]
In a re-thinking of how to approach heritage management on a complex site with layered heritage values, we developed the Acton Campus Heritage Framework. It identifies five overarching strategic objectives for heritage on the Acton Campus, and sets out high-level policies and processes for the management of its heritage values and places.
The Framework is one of three documents that support the Master Plan: the others are the Design Guide and the Energy Management Strategy. All are available for download from https://spaces.hightail.com.
The full project team included the client (ANU), Arup, Urban Enquiry, Lovell Chen, Turnberry, Mantra Studios, Karen Wright Projects and John Wardle Architects.
ANU announcement: https://www.anu.edu.au >