Passive House certification for Bendigo project
NOVEMBER 2020
|
PALL MALL, BENDIGO, VICTORIA

|

AUSTRALIA
The Lovell Chen-designed extension to the Bendigo Soldiers' Memorial Institute has gained Passive House (Passivhaus) certification, becoming the first museum in the southern hemisphere to reach this standard.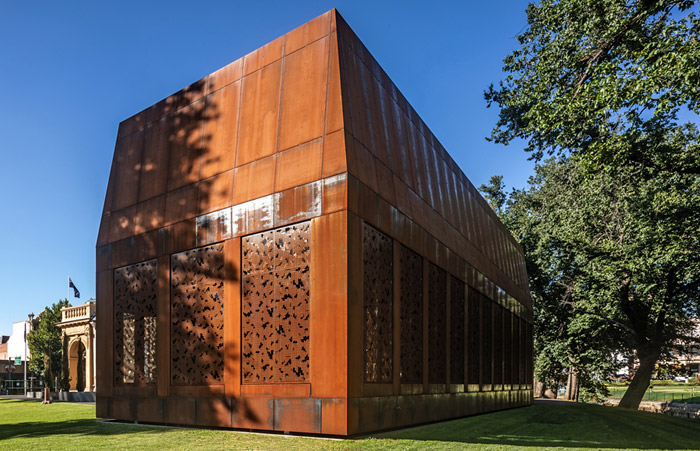 The weathering steel-clad museum pavilion takes is a contemporary interpretation of an arcaded loggia, with a highly-insulated inner gallery space and collection stores on the level above. Its design was part of a wider project, jointly funded by the federal and state governments, the City of Greater Bendigo, Bendigo District RSL and the local community.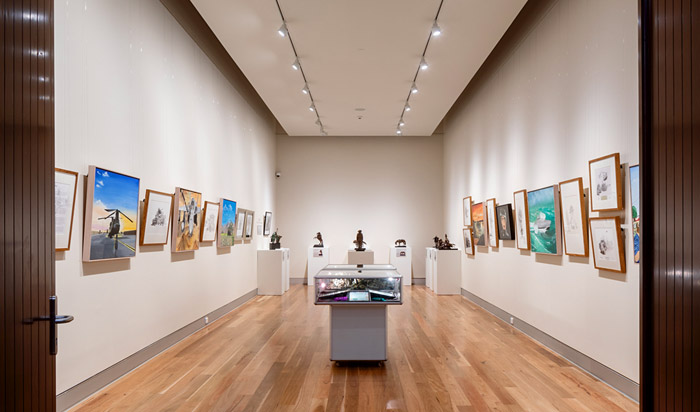 Official certification is a significant achievement, not least because this is considered the first government building in the country to be constructed as Passive House. We congratulate the entire project team, including the City of Greater Bendigo, the project manager and contractor Nicholson Construction, all of whom embraced the challenges of working to unfamiliar standards. Lovell Chen held workshops for the tradespeople involved, and Nicholson appointed an 'airtightness champion' to their team. Grün Consulting was the Passive House consultant.
We have embraced the use of the Passive House approach to design and construction for both new build and adaptation projects. It makes a lot of sense from an energy efficiency/sustainability point of view, and it creates comfortable environments to live and work in. More about Lovell Chen's Passive House service >
The Bendigo Soldiers' Memorial Institute also features in a new book, just published by the Australian Passive House Association, which documents pioneering projects that have adopted the Passive House methodology. It's available as an e-book download.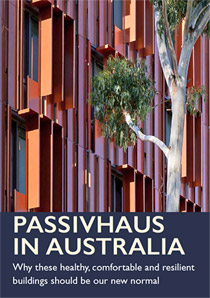 Passivhaus in Australia: Why these healthy, comfortable and resilient buildings should be our new normal
edited by Rachel Rose
published by Australian Passive House Association, 2020
free e-book download: passivehouseaustralia.org
main photos : Trevor Mein