Bluestones in flight at Pentridge
MARCH 2022
|
COBURG QUARTER, MELBOURNE, VICTORIA

|

AUSTRALIA
If you had cast your eye over the former HM Pentridge Prison's F Division building in Coburg a few weeks ago, you might have spotted seven huge bluestones in flight!
We have been working with contractor Ivy Constructions and Victorian Stonemasons Co-operative to lift, clean, reset and remortar the bluestone blocks in position along the roof parapet. It was no small task, as each weighs about 400kg.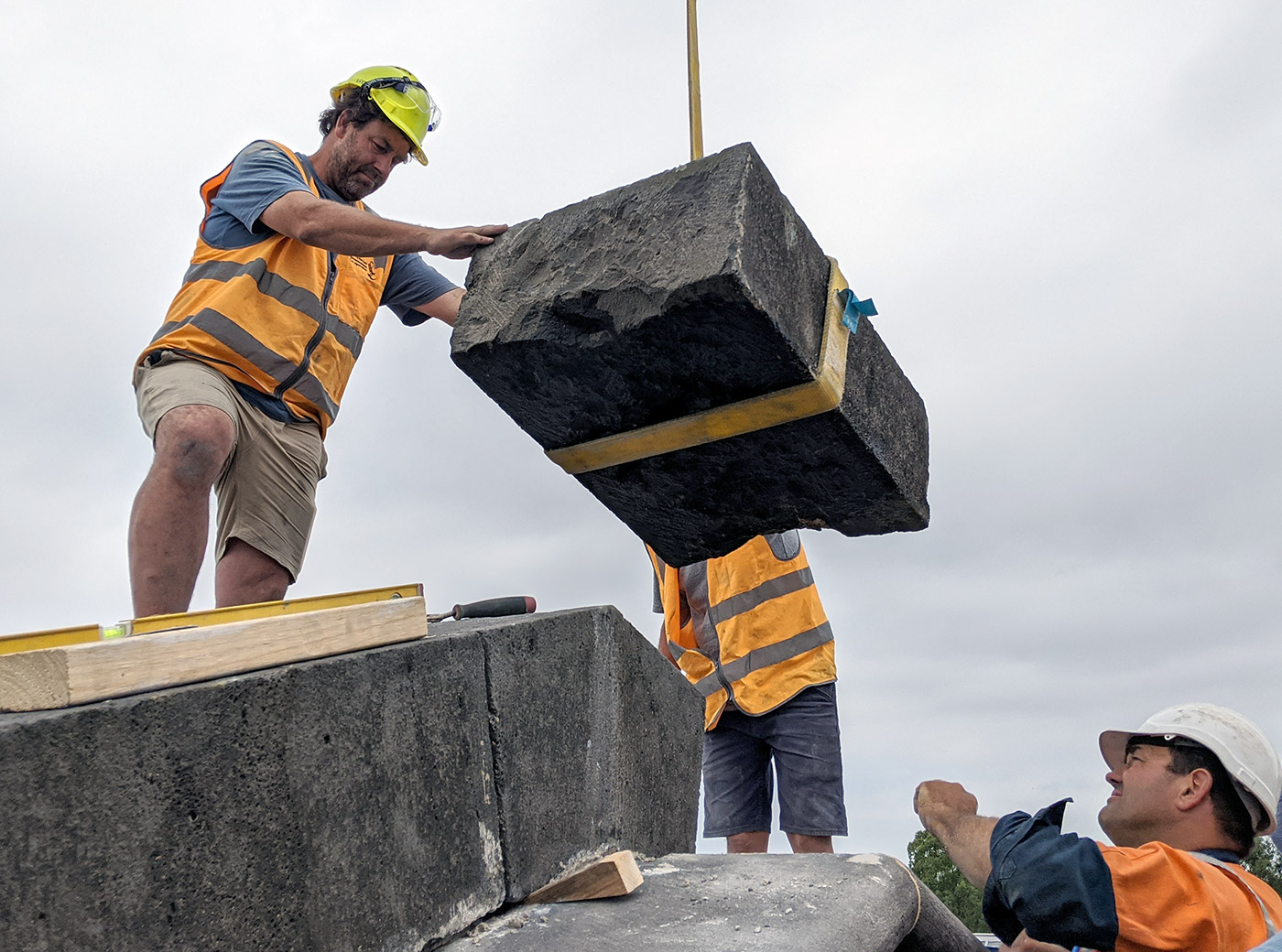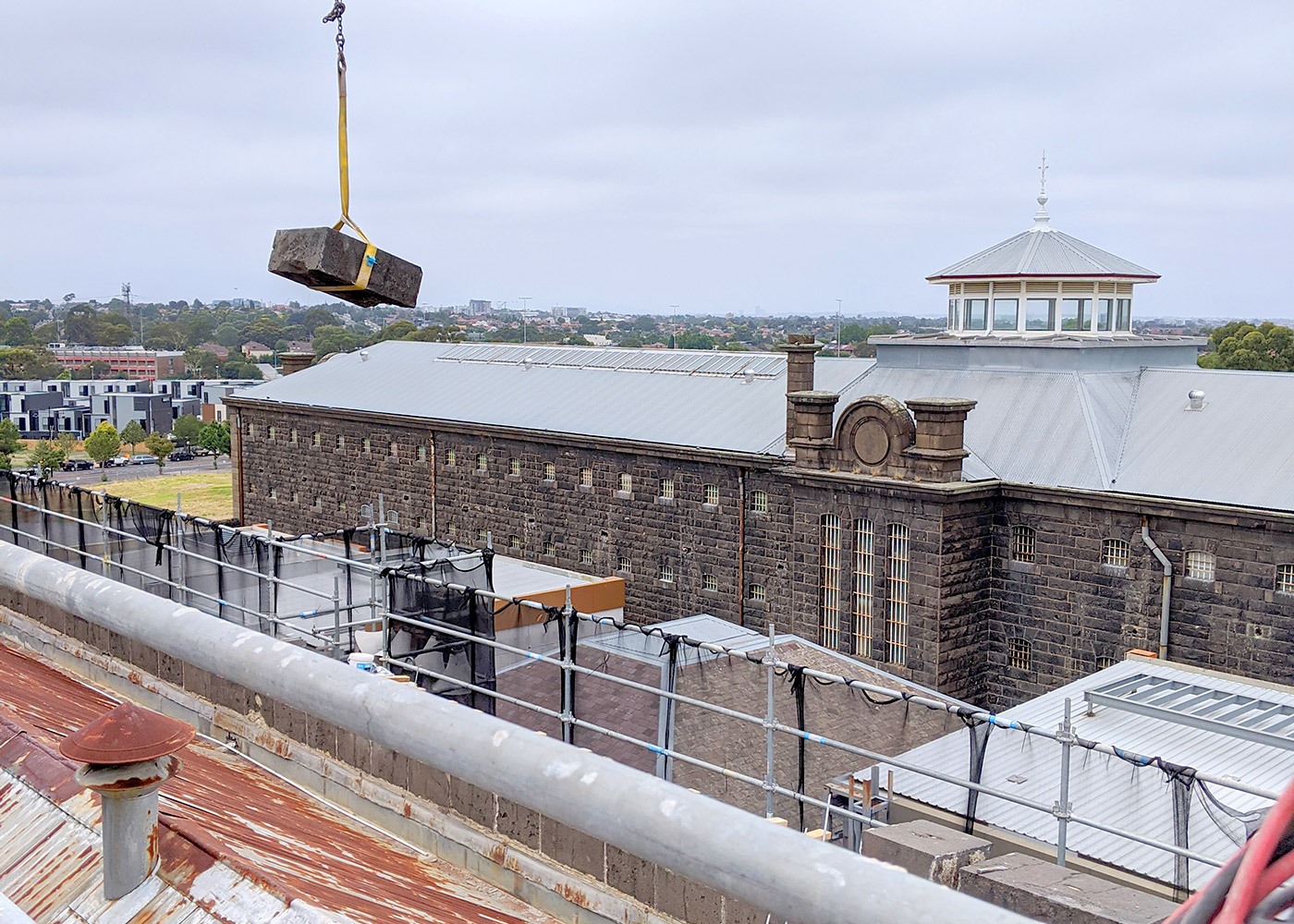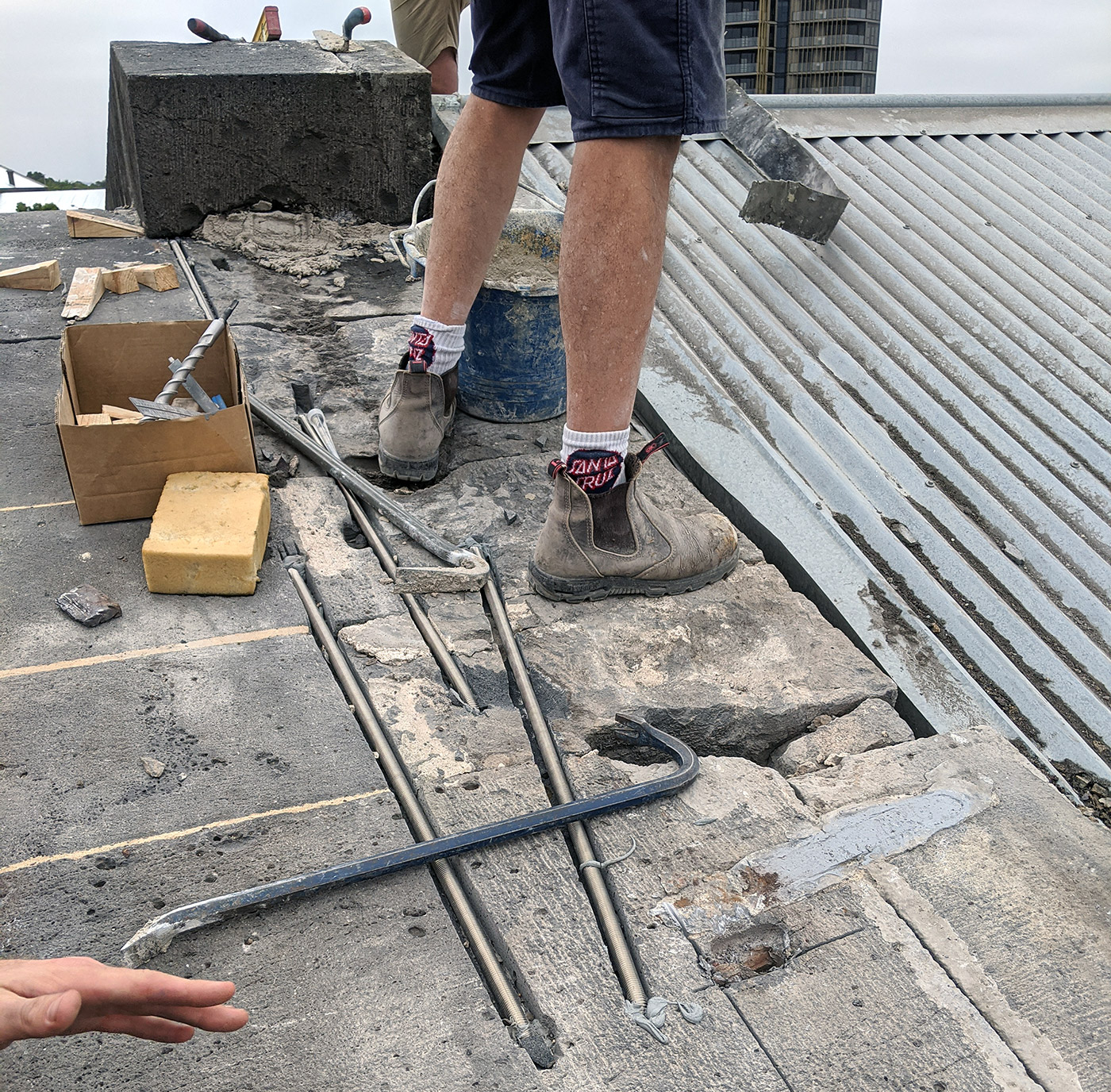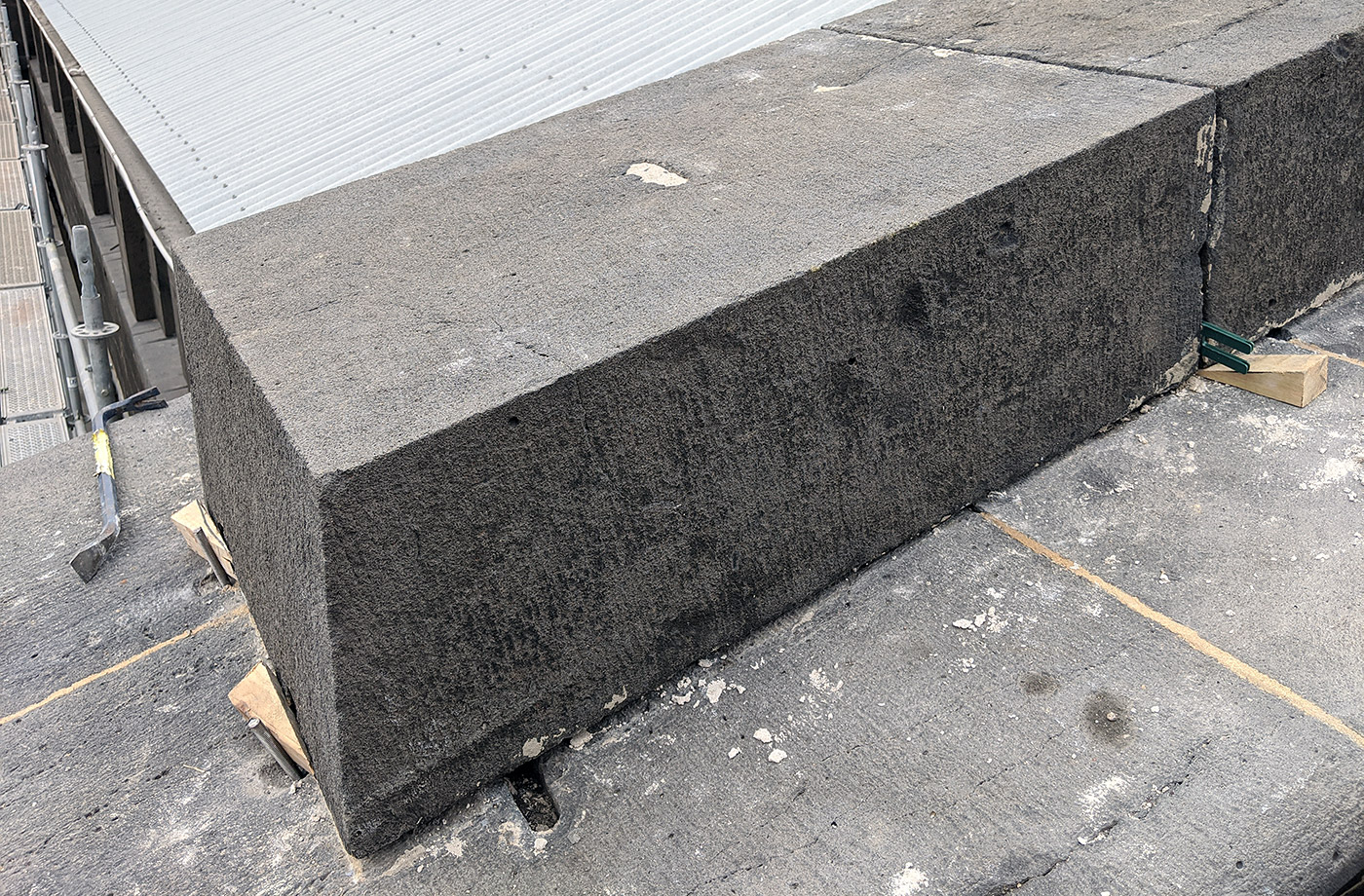 Lovell Chen is engaged by Owners First Body Corporate to document and provide contract administration services for priority conservation works at the former prison. The scope of works is derived from heritage infrastructure audit reports prepared by us in 2017 and 2020. Works to F Division (pictured) form the first stage, with works to D Division and the perimeter wall to follow.