Ballarat National Centre for Photography
JANUARY 2019
|
LYDIARD STREET SOUTH, BALLARAT, VICTORIA

|

AUSTRALIA
Ballarat International Foto Biennale has been doing exciting things behind the scenes in the city's former Union Bank in Lydiard Street South — with a little help from Lovell Chen's heritage and conservation teams. They are transforming the building into the National Centre for Photography, with a permanent home for the Biennale, permanent and temporary collection spaces, artist-in-residence accommodation, a dark room and a library. The refurbishment/upgrade works are proceeding in stages. The first show opens on 23 February with installations by Melbourne artist Robbie Rowlands.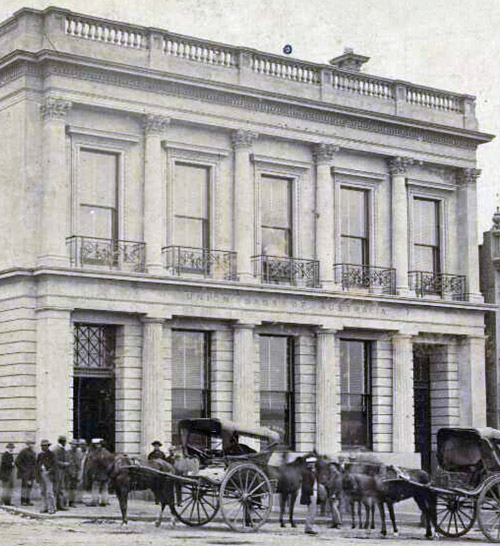 Historic image of the former Union Bank [ photo: courtesy National Library of Australia ]
Rowlands has been in residence since the start of January. The interior transformation of the building is providing a terrific opportunity for Rowland's interventions. He creates sculptural works from the fabric of available environments, manipulating spaces and objects.
We prepared a concept design and conservation works report on the Bank for the Biennale, proposing a programme of works. An interior fit-out done in the 70s/80s will be removed, potentially uncovering interesting heritage details — the Union Bank was constructed in 1863-64, and is a particularly good example of the work of prolific bank and church architect, Leonard Terry (1825-1884), who came to Australia from Yorkshire in 1853.