Conservation works to regional post offices
MARCH 2023
|
VARIOUS REGIONAL TOWNS AROUND THE COUNTRY

|

AUSTRALIA
Our ongoing work for Australia Post and its property services provider JLL Australia combines heritage asset management, architecture, conservation works and heritage services — working on multiple sites around the country. Australia Post has more than 1500 corporate facilities in its property portfolio, many of which are heritage listed buildings, six of which are currently receiving attention.
Work on individual buildings follows on from earlier projects carried out for Australia Post, including preparation of the Australia Post National Heritage Strategy, which included a nation-wide survey of post offices. Each year, JLL receives a maintenance fund for conservation documentation and assessment for nominated projects, and those on the 2022 list are in progress — two in NSW (Springwood and Tumut) and four in Victoria (Traralgon, Euroa, Castlemaine and Kyneton).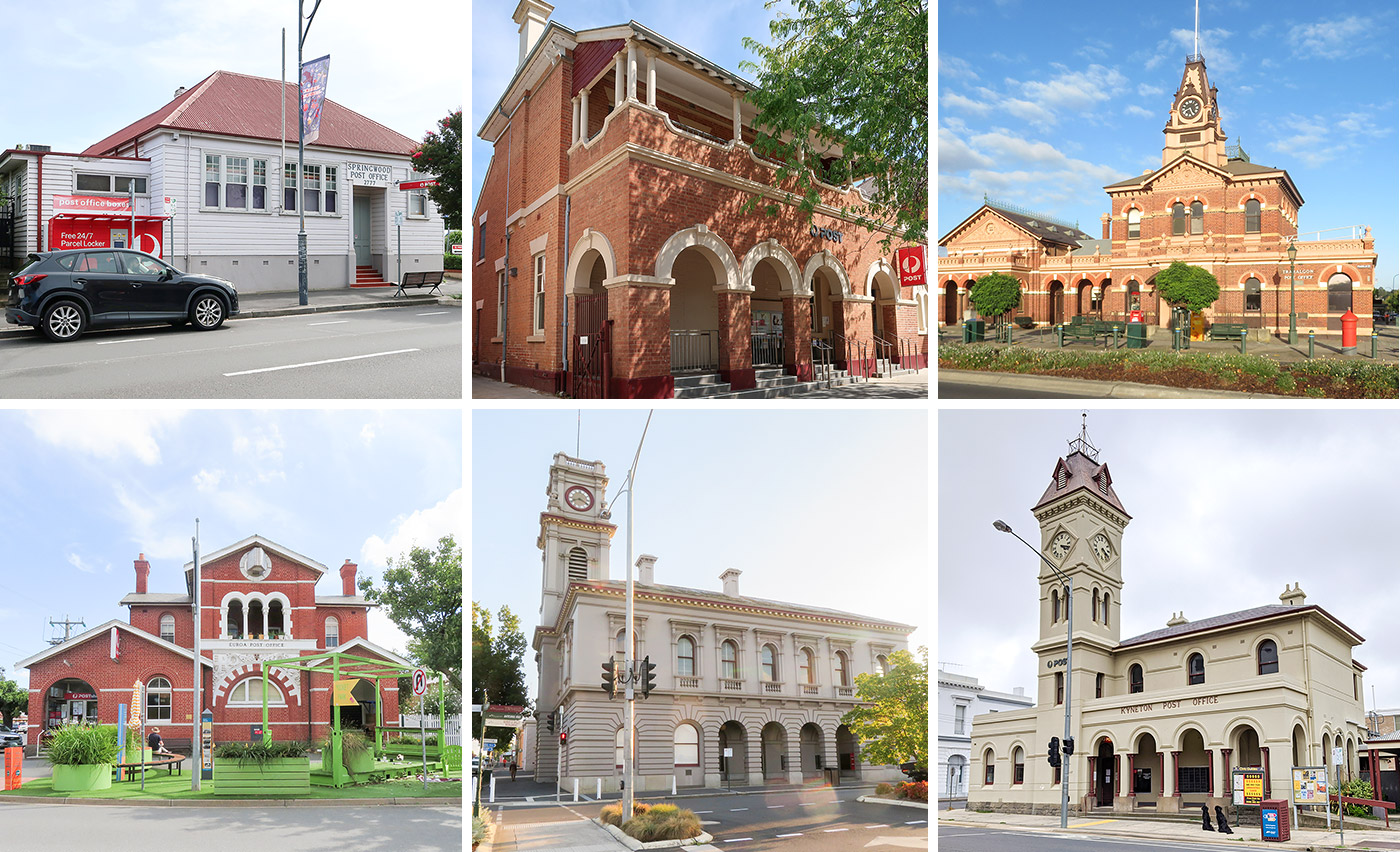 The six post offices currently receiving attention — from top left reading clockwise, they are Springwood and Tumut in NSW, and Traralgon, Kyneton, Castlemaine and Euroa in Victoria
Our conservation architects developed a new process for identifying priority works and seeing them through documentation and construction phases: documentation is progressing for the two NSW post offices. For Traralgon, we are now documenting roof upgrade works. Inspections have been completed for the other three, and we are assessing the need for conservation repairs and identifying opportunities for repurposing under-used areas in the buildings.
photos : Lovell Chen