Valentines (Malvern House) CMP
JANUARY 2016
|
CAULFIELD GRAMMAR SCHOOL — WILLOBY AVENUE, GLEN IRIS, VICTORIA

|

AUSTRALIA
Our heritage team recently completed a conservation management plan for the Italianate mansion that is part of the junior school campus of Caulfield Grammar in Glen Iris, south-east Melbourne. The report was commissioned as an element of the master planning process the school is undertaking with architectural practice Hayball.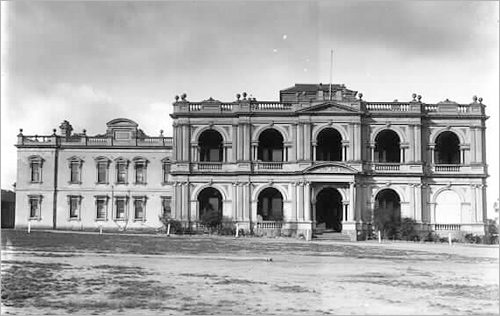 [ photo: courtesy Stonnington Historical Centre ]
Commissioned in 1891 by solicitor, land speculator and later politician John Mark Davies (1840-1919), the mansion was designed by English-born architect Thomas Watts (1827-1915) and originally named Valentines. The timing was unfortunate as Melbourne's frenzied 1880s land boom was heading for 'the crash' as the building was under construction. It was completed fitfully and never received its planned driveway, gates or formal landscaping.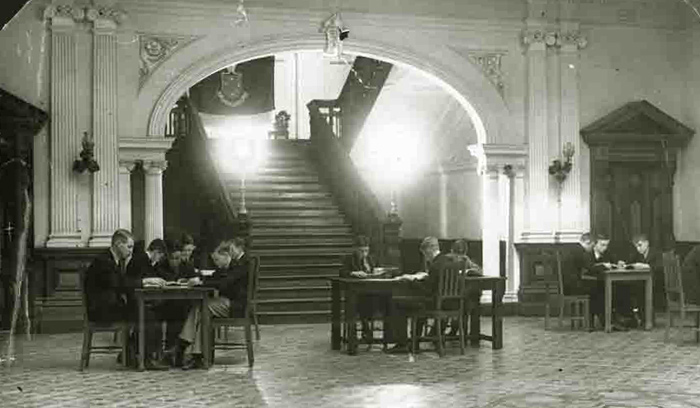 [ Valentines in use c.1930, photo: courtesy Stonnington Historical Centre ]
Malvern Grammar School bought the house in 1923 and opened its new campus in February the following year. The school merged with Caulfield Grammar in 1960, and Valentines became Malvern House, the junior school of the new organisation, as it is today. The two-storey mansion includes an attached servants' wing and a detached laundry, and is used for classrooms, teacher spaces and a library.
The CMP provides a heritage framework for the future conservation and management of Valentines and a guide for the development of the complex. We also prepared a condition report in 2015, in use as part of the master planning process along with a heritage assessment prepared in 2013 by consultant Peter Andrew Barrett.