State Parliament releases video series
JUNE 2019
|
PARLIAMENT OF VICTORIA YOUTUBE CHANNEL

|

AUSTRALIA
Parliament of Victoria has released videos of its seminar series, Foundations: Architecture of Influence, which was presented in May at the Victorian Parliamentary Library. The series explored three significant projects: Australia House in London, the new Parliament House Annexe and Flinders Street Station restoration in Melbourne.
Dr Eileen Chanin, Research Associate, Australian Studies Institute at ANU, presented the first seminar, on Australia House — a landmark building constructed soon after Federation, and Australia's first diplomatic mission. It was also London's first purpose-built foreign legation. Watch this video
The recently completed Parliament House Annexe was present by its lead architect, Peter Elliott, Principal of Peter Elliott Architecture + Urban Design. The Annexe has been "delicately grafted" into the garden setting of Parliament House. Watch this video
Lovell Chen Principal, Peter Lovell, presented the third seminar, on our work to conserve and refurbish the fabric of Flinders Street Station — one of Melbourne's most recognisable landmarks. Watch this video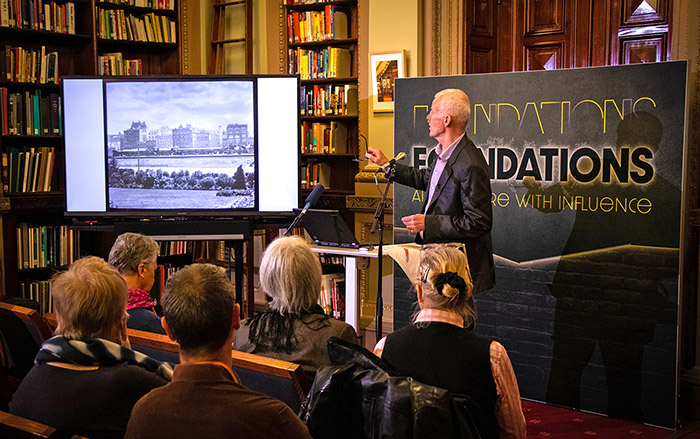 [ photo : courtesy Parliament of Victoria ]
Parliament of Victoria YouTube channel : https://www.youtube.com
Playlist of all three videos : https://www.youtube.com/playlist?