Royal Exhibition Building appointment
NOVEMBER 2015
|
ROYAL EXHIBITION BUILDING — CARLTON GARDENS, VICTORIA

|

AUSTRALIA
Lovell Chen has been appointed to provide architectural design, conservation and heritage services for a federally funded project for Melbourne's UNESCO World Heritage Site, the Royal Exhibition Building. The REB's Protection and Promotion Project includes the re-opening of the 360 degree Dome Promenade, which has been closed to the public for over a century.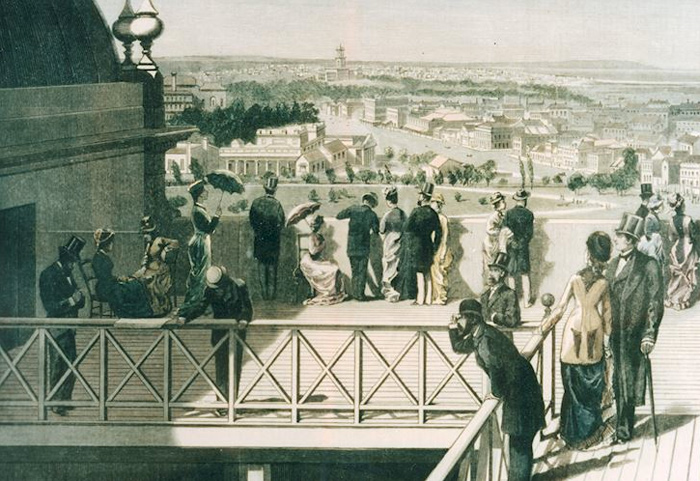 [ image: 'The International Exhibition: A View from the Balcony', Museum Victoria SH960379, wood block engraving originally published in the Illustrated Australian News, 6 Nov 1880 ]
The project includes major conservation and upgrade works to the facades, dome drum, roof and external lighting. Construction is due to start in 2016. The project is led by Museum Victoria, overseen by the State and Federal governments.