26-27 OCTOBER 2019
|
BENDIGO, VICTORIA

|

AUSTRALIA
Open House Bendigo 2019 takes place over the weekend of 26-27 October. At least 27 buildings in the city and wider region will be open, plus walking tours, film screenings and talks. Lovell Chen will be leading tours at the Bendigo Soldiers' Memorial Institute — the conservation project and new extension that we completed in 2018.
The weekend programme is available in pdf format for download from www.openhousemelbourne.org … and bookings are now open, including for the Lovell Chen-led tours.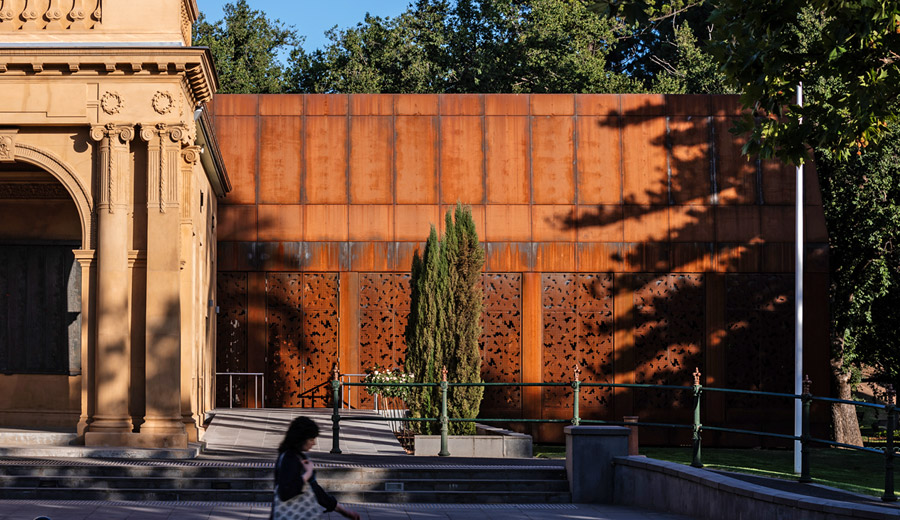 [ Bendigo Soldiers' Memorial Institute, photo : Trevor Mein ]
The original Soldiers' Memorial Institute building was designed by George Dawson Garvin and completed in 1921 as a permanent war memorial — still its primary function, though it has evolved to include a museum. It sits in a lovely park setting in central Bendigo. We carried out its refurbishment, conservation and adaptation in a project jointly funded by the federal and state governments, the City of Greater Bendigo, Bendigo District RSL and the local community. A new companion pavilion that has enabled the museum to be a borrowing and lending institution at a national level has been added, with AA-standard gallery space designed to Passive House standard.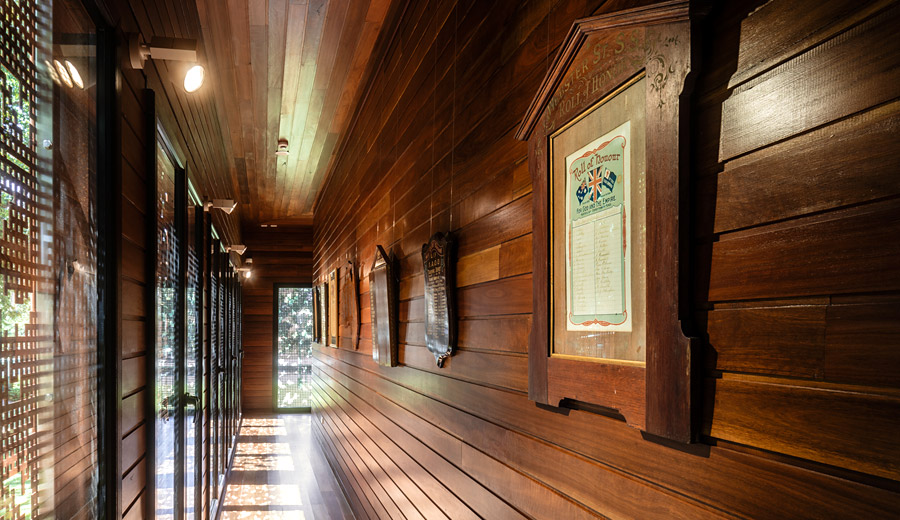 [ Bendigo Soldiers' Memorial Institute, photo : Trevor Mein ]
The Military Museum is open both days and entry is free. Joining one of the four tours-per-day will get you behind the scenes. Pre-booked tickets are required. See you there!
Open House Bendigo is organised by Open House Melbourne in partnership with the City of Greater Bendigo. Lovell Chen is a Practice Partner for Open House Melbourne.