Old Quad Stage 2 starts on site
JUNE 2021
|
THE UNIVERSITY OF MELBOURNE

|

AUSTRALIA
Following completion of the first phase of works at the University of Melbourne's Old Quad, focus has shifted to the adaptation of another part of the complex, destined for occupation by the Robert Menzies Institute — a prime ministerial library, museum and research centre. Work has started on site to restore the original ground floor planning of Old Quad's East Wing at its south end.
Lovell Chen senior associate Tina Tam explains the scope of the new project: "We are working on the two original main spaces at the south end of the 1857 East Wing, plus the bay window room, which is a 1930s extension. These three spaces are being prepared for the Robert Menzies Institute, accessed from Old Quad's cloister, with the middle room becoming the Institute's museum entrance foyer."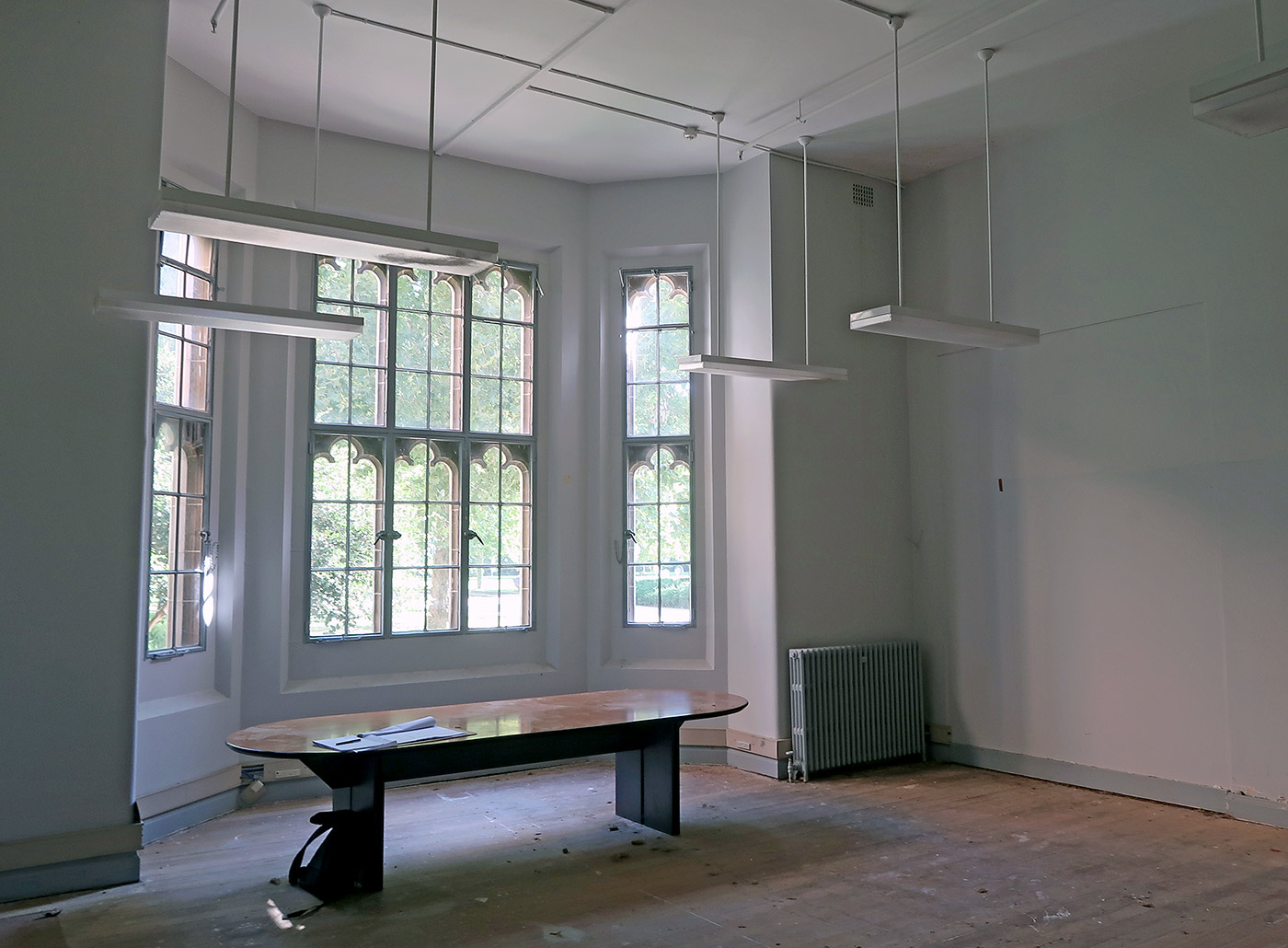 [ The bay window room (1930s), East Wing, Old Quad, photo : Lovell Chen ]
Restoring the planning of these rooms include the reinstatement of the general pattern of openings, although the blind doorway in the foyer space is original and will stay. The foyer in particular has had many changes and insertions over time. In the proposed office area, the original fireplace surround is missing, and a recreation will be installed, based on matching an equivalent in the West Wing. The finishes throughout, such as the carpet and paint scheme, will match those used in the first phase of works.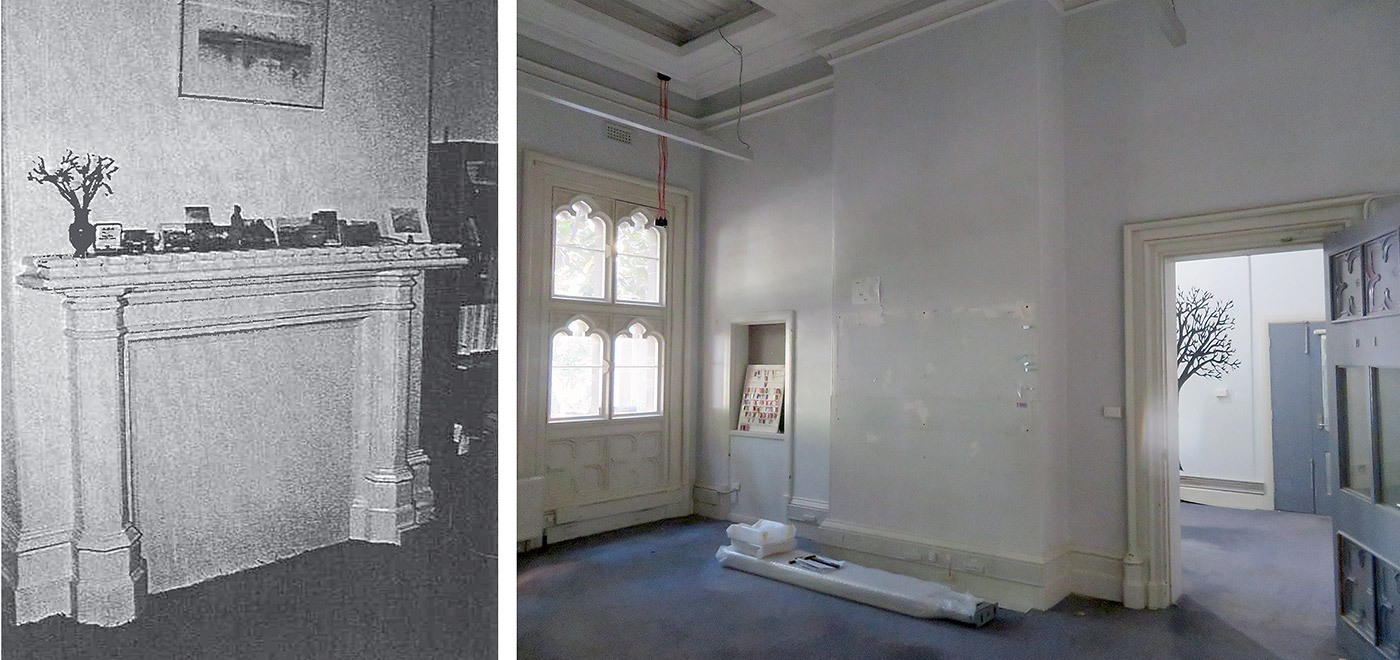 [ Fireplace from the West Wing, to be recreated in the refurbished office area ]
In line with the master plan analysis, a lift that had been inserted in the mid floor space of the East Wing, breaking up rooms on both levels, is being relocated. The new location is on the axis with the Cloister, between the East Wing and the adjacent Council Chamber, providing direct Cloister access to both. Making the building more accessible is a major feature of the approach taken in the master planning.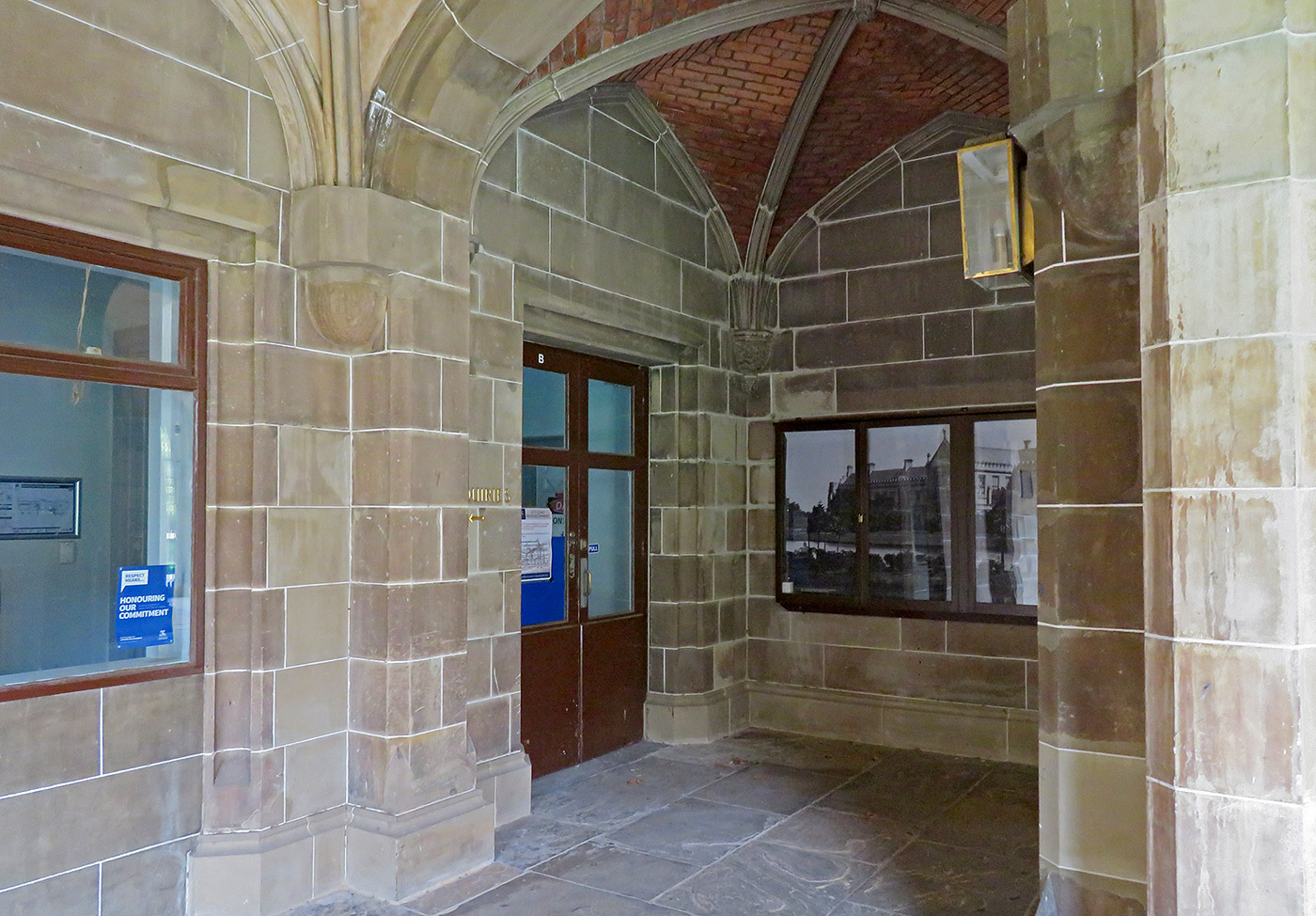 [ The entrance to the Institute will be from the Cloisters, with new lift installed on the Cloister axis, photo : Lovell Chen ]
The bay window room is to be known as the Menzies Room. Sir Robert Menzies (1894-1978) was Australia's longest-serving Prime Minister. His desk and other artefacts from the Institute collection are to be brought from Canberra to be displayed here, along with documents and recordings. The Institute was recently establish by the Menzies Research Centre in partnership with the University of Melbourne.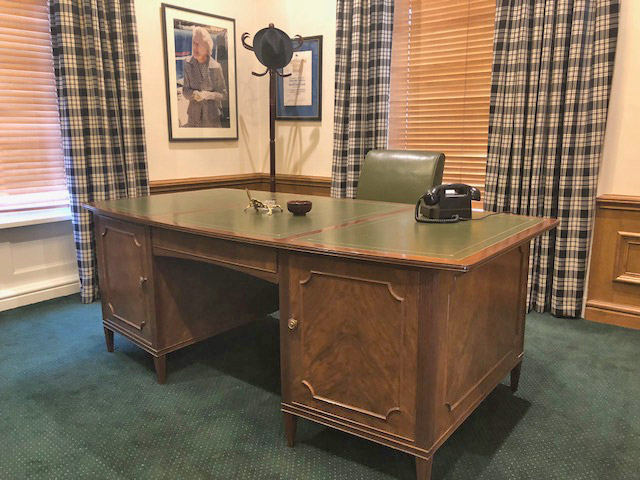 [ Robert Menzies' desk, currently in Canberra, photo : courtesy Robert Menzies Institute ]
Old Quad was the first university building to commence construction in Australia. We completed a master plan in 2015, followed by the first stage of works in 2019. The first stage was the first application in the country of the adaptive reuse model PassivHaus EnerPHit to a building of state heritage significance. Winner of a Victorian Architecture Award 2020 (Sustainable Architecture).