North Melbourne Heritage Review
OCTOBER 2019
|
NORTH MELBOURNE, VICTORIA

|

AUSTRALIA
We are working on a heritage study with the City of Melbourne that focuses on North Melbourne, reviewing existing and potential heritage places in the suburb. As part of that, the Council is undertaking a community engagement process through Participate Melbourne, and would like to hear from you about places in that area that are meaningful to you.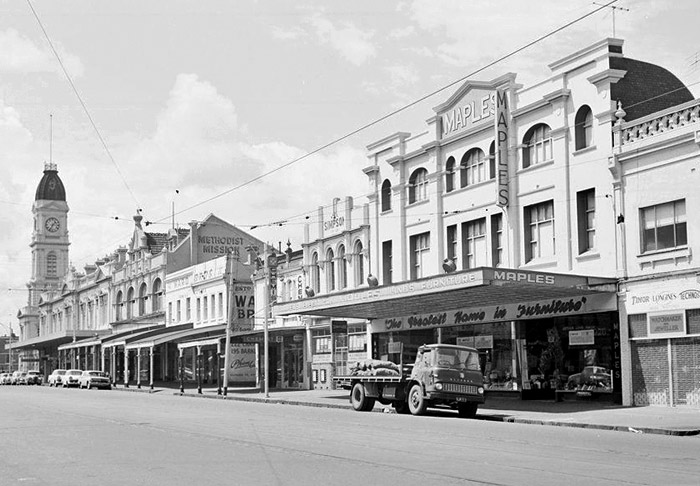 [ image: Errol Street, North Melbourne, in 1964 : K.J. Halla, courtesy State Library of Victoria ]
The City of Melbourne is aiming to better understand North Melbourne's physical and cultural heritage, and you can help us pinpoint what makes the area distinctive by sharing your knowledge and experience. Do you live or work in North Melbourne? Do you have forebears that lived in North Melbourne, or visit the suburb? Do you have forebears with connections to North Melbourne? You can contribute by adding a comment to Participate Melbourne's interactive map, or by attending a drop-in workshop.
If you would like to contribute, head to:
 participate.melbourne.vic.gov.au
Community engagement is open until 11 November 2019.
More information about the study …
The study has four major objectives. The first is to carry out a review of heritage places in North Melbourne — including places with Aboriginal, shared and post-contact values — to gain an understanding of the area's development over time and the heritage significance of the resulting urban fabric, places and culture. We are working with Extent Heritage, who is undertaking the Traditional Owner engagement.
The second objective is to produce a thematic environmental history based on the review, showing how the major historical themes of the area have influenced its natural environment, buildings and structures. We are working with the City of Melbourne to achieve the third objective: to document the stories, histories and relationships to places of the North Melbourne community, its Traditional Owners, historical groups and others, as appropriate.
Lastly is the creation of a set of citations for existing and new heritage places, and spatial data that will inform future City of Melbourne strategic work and any required amendments to the relevant planning scheme.