APRIL 2021
|
THE AUSTRALIAN : WISH MAGAZINE : APRIL 2021

|

AUSTRALIA
In the April edition of WISH magazine — published by The Australian newspaper — a lovely interview with our clients for Jewel Box, a house conservation/restoration and extension project recently completed in South Yarra, Melbourne.
The article explores the circumstances of the purchase of the 1920s house, its challenging condition and the joy its new owners have found in restoring it to new life.
"Staying within the original footprint and reconfiguring the floorplan, Lovell Chen's approach, facilitated by a craftsman builder, honours the handcrafted details emblematic of the Arts & Crafts era." More on Jewel Box >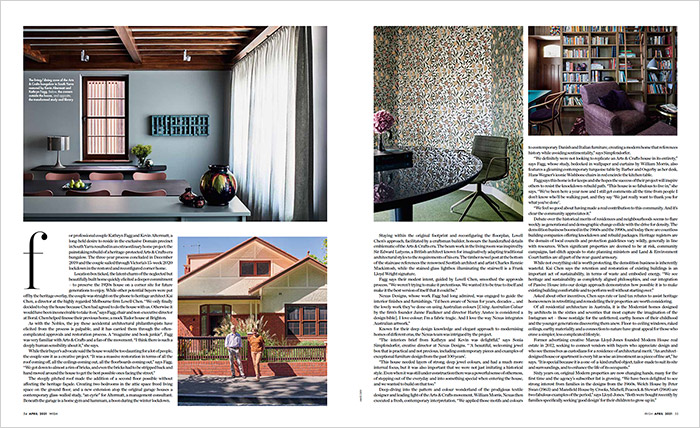 Interior decor by Nexus Designs.
Published in
WISH magazine, The Australian April 2021
Building a Legacy, by Lisa Green, pp54-55
wishmagazine.theaustralian.com.au
(note: April issue not yet available online without subscription)