Trades Hall Stage 2 completed
JUNE 2022
|
VICTORIA STREET, CARLTON, VICTORIA

|

AUSTRALIA
Stage 2 of the ongoing conservation, refurbishment and adaptation project at Melbourne's Trades Hall is now complete. It has transformed working spaces in the building so that they can operate as contemporary offices.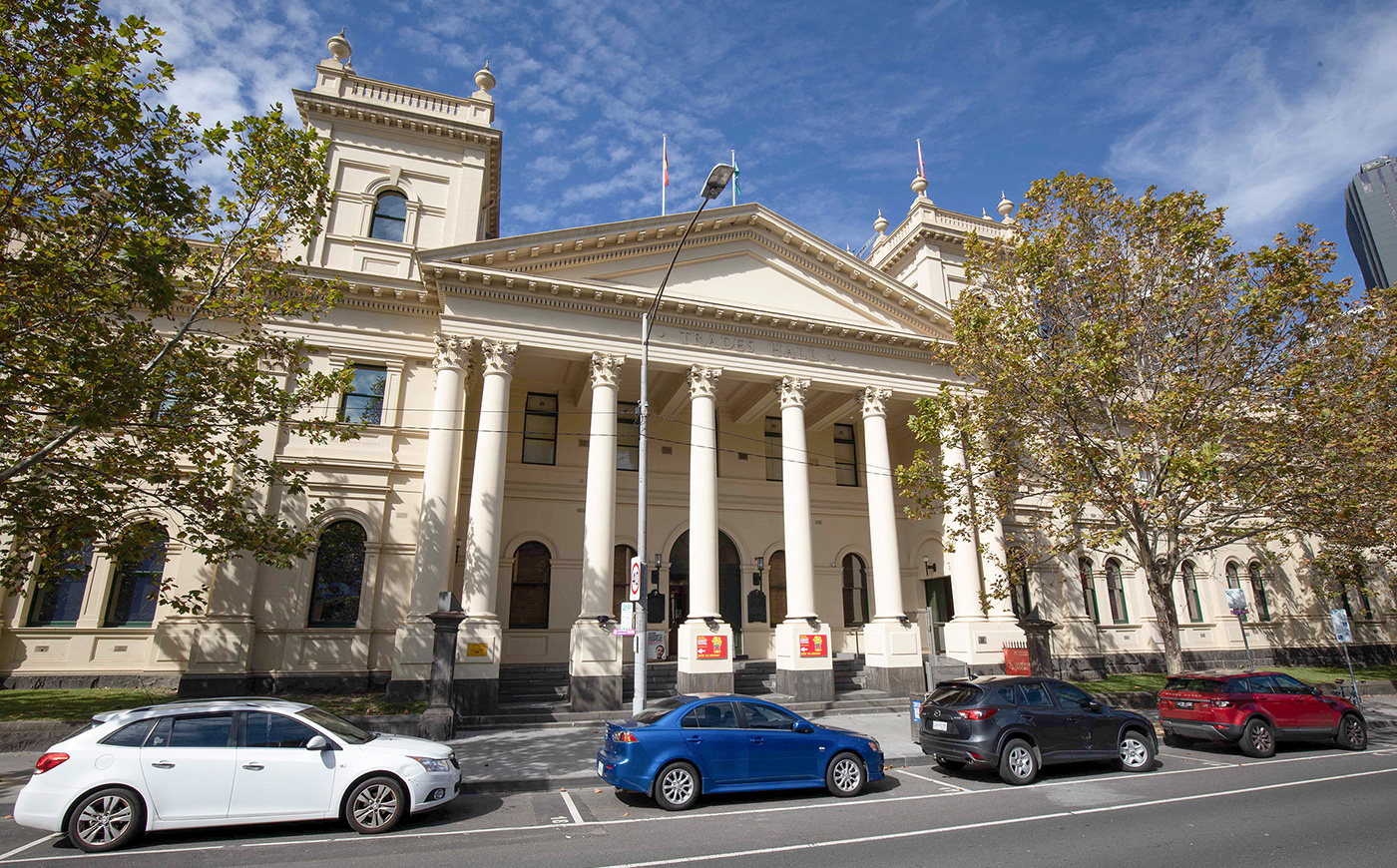 [ Trades Hall, Melbourne, photo : Peter Glenane ]
The focus of the whole project is primarily to bring the community into the Trades Hall and help make it relevant to its traditional users and the community at large. With the support of a grant from the government's Living Heritage Program, the award-winning Stage 1 works were completed in 2019 — restoration of the first Council Chamber, the reconstruction of Solidarity Hall, and portico and roof works.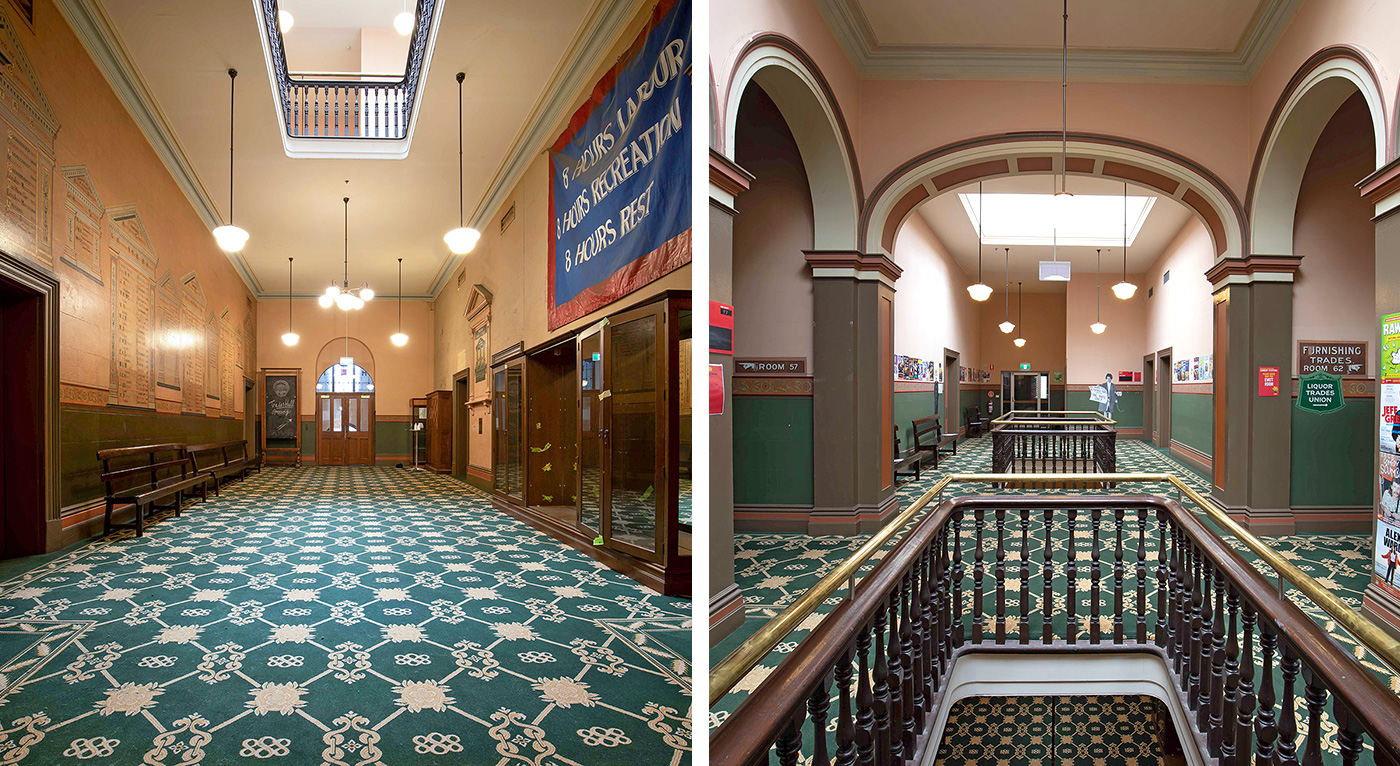 [ Circulation spaces in the Trades Hall, photos : Peter Glenane ]

[ Working spaces in the Trades Hall, photos : Peter Glenane ]
The Living Heritage Program also contributed to the Stage 2 works — conservation and adaptation of the two levels of the North Wing (1922) and the Executive Wing (under the Old Ballroom) plus further roof works. Much of the work focused on revealing and restoring original fabric that had been closed off or obscured, including a staircase that leads to the south tower. Detailed investigation in the executive meeting room enabled reinstatement of an earlier decorative scheme, and the bespoke carpet designed in Stage 1 is now installed in all public circulation areas.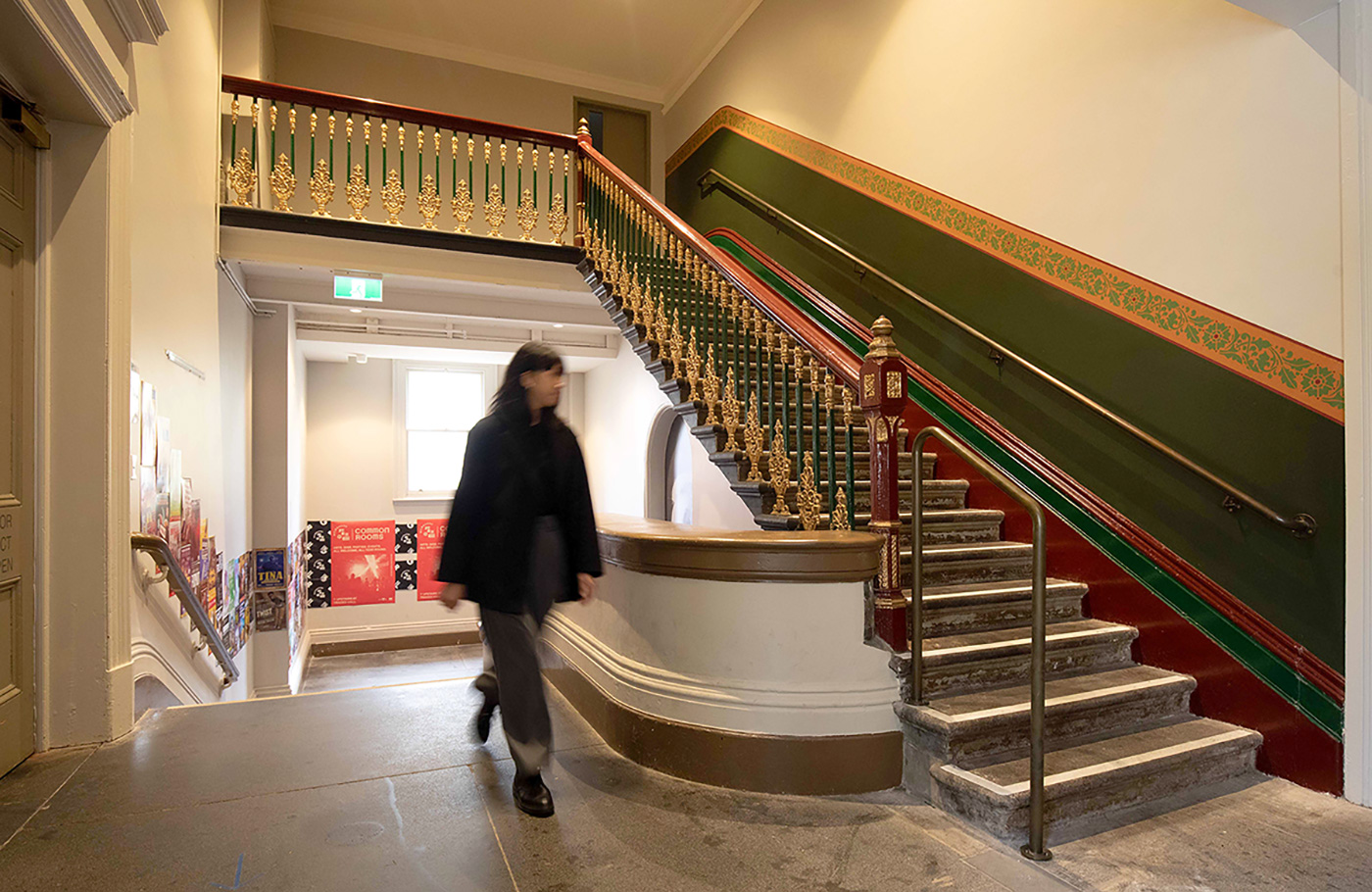 [ Staircase to the South Tower, photo : Peter Glenane ]
Melbourne's Trades Hall is one of the world's oldest trade union buildings, and is closely associated with events important to the whole country. The complex developed in ten stages, beginning in 1874, and is still very much the union movement's home. It continues to host numerous associated organisations and events.
There's a great example coming up …. Open House Melbourne's 2022 programme (30-32 July) using the Trades Hall as a venue for part of its exhibition Take Hold of the Clouds. More info >