Federation Square strategy implementation
JUNE 2022
|
SWANSTON STREET, MELBOURNE

|

AUSTRALIA
Over the past 18 months, we have been helping the Federation Square team implement a series of improvement and maintenance projects — such as lighting, signage and access upgrades — by providing approvals process services and advice. This work facilitates the implementation of overall strategies developed through the management framework we completed in 2020.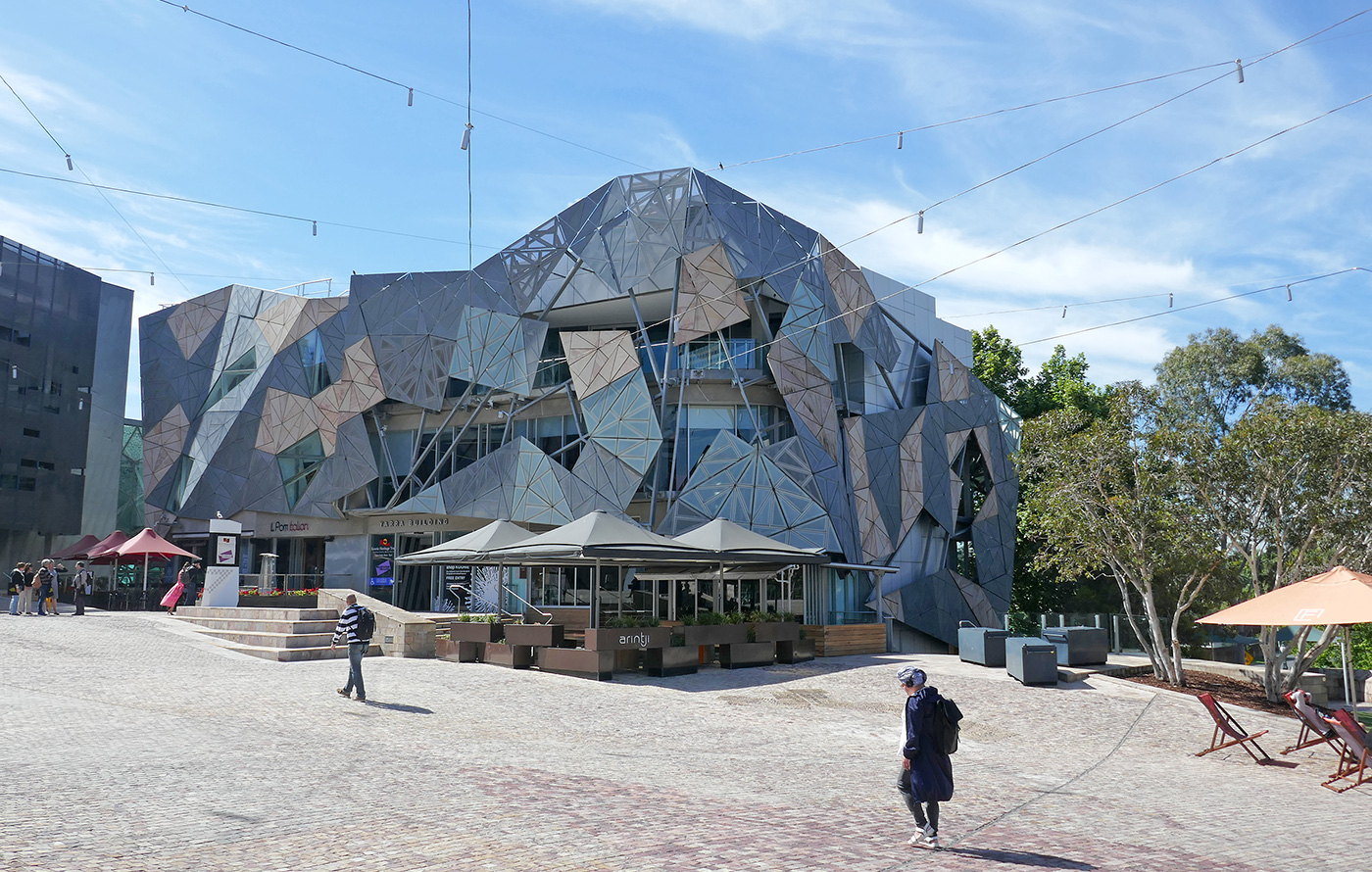 [ photo : courtesy Federation Square Pty Ltd ]
Among the projects (by others) for which we provided approval/permit exemption services, along with related activities, are ….
— Implementation of Arup's lighting master plan, involving upgrades across the site to improve the night-time experience and perception of safety for visitors, legibility in general and facade presentation.
— Installation of a new signage system, in accordance with Büro North's wayfinding master plan. The system will mix freestanding totems that feature integrated digital and static content with conventional directional and directory signage.
— Installation of an operational audiovisual truss above the Barrisol ceiling in the Atrium and the Edge spaces, supporting ongoing use of these spaces for events and performances.
— Installation of the Joost Bakker no-waste urban farm/eco-house 'futurefoodsystem' on the River Terrace.
— Improvements to disability access arrangements.
— Replacement, like-for-like, of the timber seating in the Edge.
— Implementation of upgrades across the site, including fire compliance works and amenity and security upgrades.

[ photos : courtesy Federation Square Pty Ltd ]
In addition, we have been working on the development of user guides for the client body, translating the policies developed in the 2020 Federation Square conservation management plan into day-today guidance for Federation Square staff.
Federation Square was added to the Victorian Heritage Register in September 2019 and has been assessed as a place of historical, architectural, aesthetic and social value. It's an integrated complex of buildings and pedestrian connections, with an open air public plaza, and is home to a series of cultural institutions: the Ian Potter Centre (National Gallery of Victoria), the Australian Centre for the Moving Image (ACMI) and the Koorie Heritage Trust.