Lovell Chen appoints two more directors
SEPTEMBER 2021
|
LOVELL CHEN — ANNOUNCEMENT

|

AUSTRALIA
Lovell Chen's directors — Peter Lovell, Kai Chen, Kate Gray and Anne-Marie Treweeke — are very pleased to announce that principals Adam Mornement and Katherine White have been appointed to join them.
Adam and Katherine are long-standing members of Lovell Chen's leadership team. They lead multi-disciplinary teams undertaking heritage projects and they bring a great depth of experience to their new directorship roles.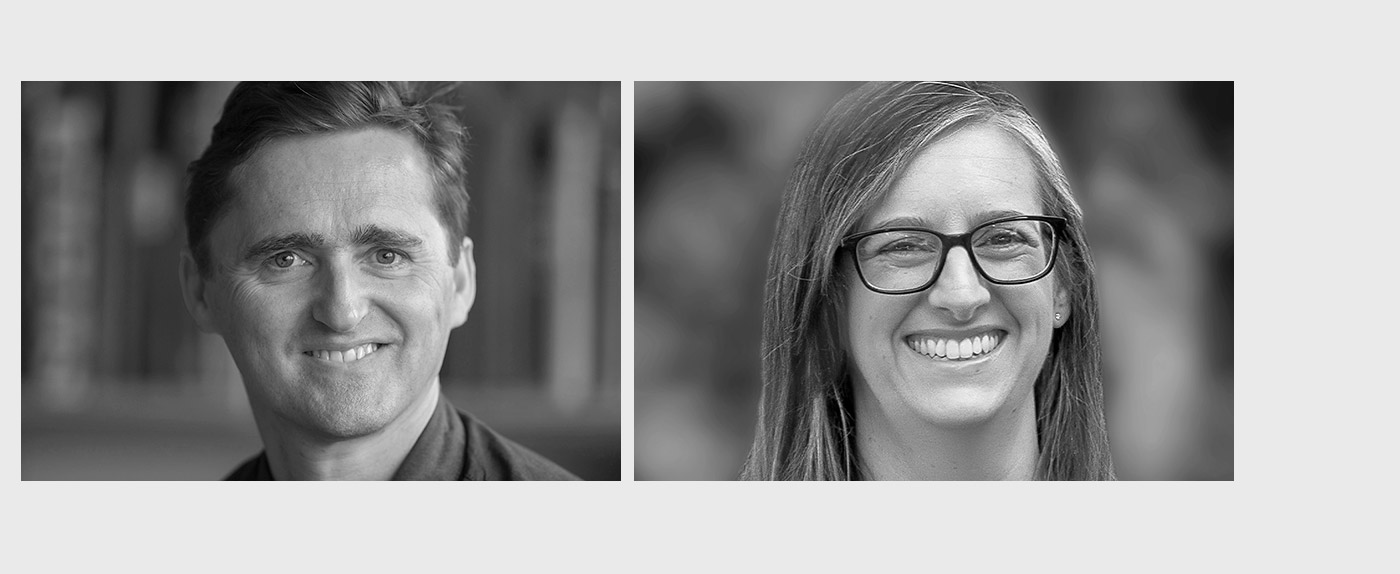 [ Newly appointed directors : Adam Mornement and Katherine White, photos : John Gollings ]
Adam Mornement has worked in the field of cultural heritage management for over 13 years. He is skilled in the development of strategic solutions to realise the potential of heritage places, and an experienced researcher and analyst. As well as strategic planning, he focuses on policy development and heritage advice, and the preparation of conservation and heritage management plans, urban heritage studies, heritage asset management plans and site interpretation strategies. He is co-author of a Heritage Council of Victoria study making recommendations for revised approaches to the assessment and management of places of social value.
Katherine White is a skilled strategic planner and experienced heritage consultant. She leads and co-ordinates our appeals and expert witness services, and she has particular expertise in the provision of heritage planning advice, heritage assessments and impacts, and planning and heritage permit applications and appeals. She joined Lovell Chen in 2004 and is a major contributor to the development of the practice. She works with a wide range of clients on complex projects and on issues requiring navigation through statutory heritage processes at local, state and national levels.
Founding directors Peter and Chen recognise the commitment and dedication Katherine and Adam have shown and welcome the evolution the new appointments signify for Lovell Chen. Peter says …
"Adam and Katherine play an important role within the practice and profession more broadly, contributing to the development of heritage practice and debate, while also ensuring our clients have the benefit of rigorous, ethical and effective advice."