MAY 2021
|
DEAN STREET, ALBURY, NEW SOUTH WALES

|

AUSTRALIA
Albury's substantially intact interwar cinema, Regent Theatre, is the subject of a conservation management plan, which has clarified the extent of its heritage significance and is guiding future works and development by owner Albury Regent Cinemas.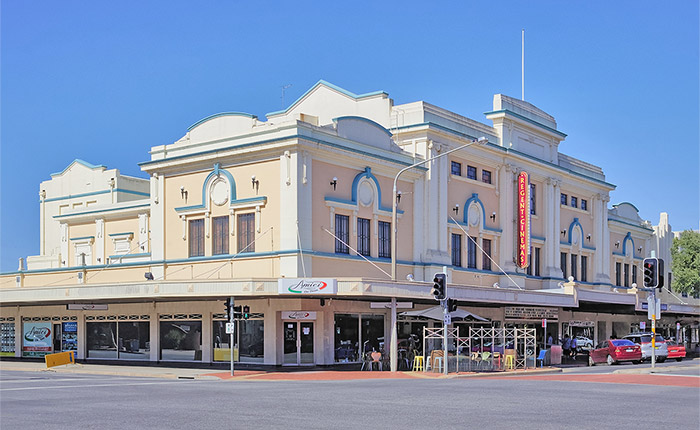 [ Regent Cinema, Albury, photo : courtesy Albury Regent Cinemas ]
The Regent Theatre was purpose-built as a picture house in 1926, opening in February 1927 as part of the Hoyts chain of Regent cinemas. It was designed local architect Louis Harrison for Albury businessman Betro Abicare, using an informal classical style sometime referred to as Inter-War Free Classical. The interior, including the auditorium, is substantially unchanged and much interwar decorative detailing remains in place — such as cameos and plaques, vaulted ceilings and pendant lighting.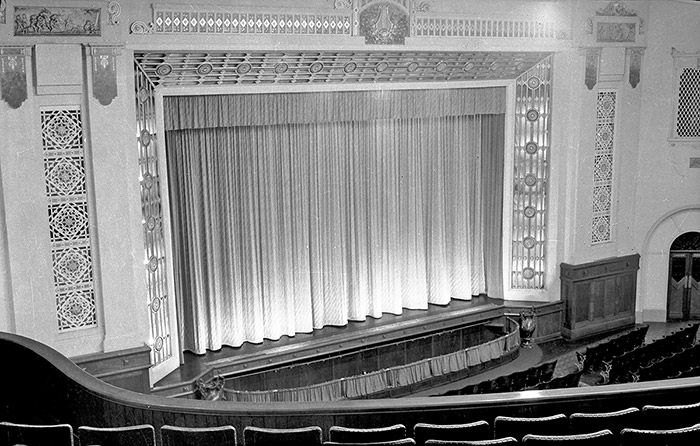 [ The auditorium in the late 1940s, photo : courtesy Tony Smith Collection ]
In 1935, theatre architecture specialist George MacLeish 'completed' the building, extending it to the east and providing the missing symmetry of scale to its external appearance, and building on the architectural expression set by Harrison. He also upgraded the interior and installed audio equipment, making the screening of 'talking pictures' possible —as noted in the local press.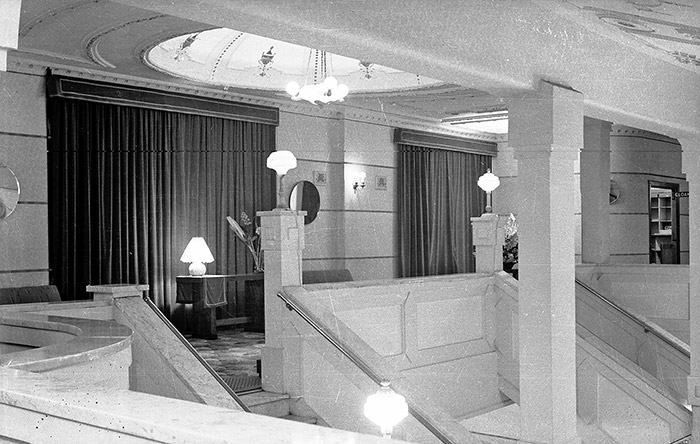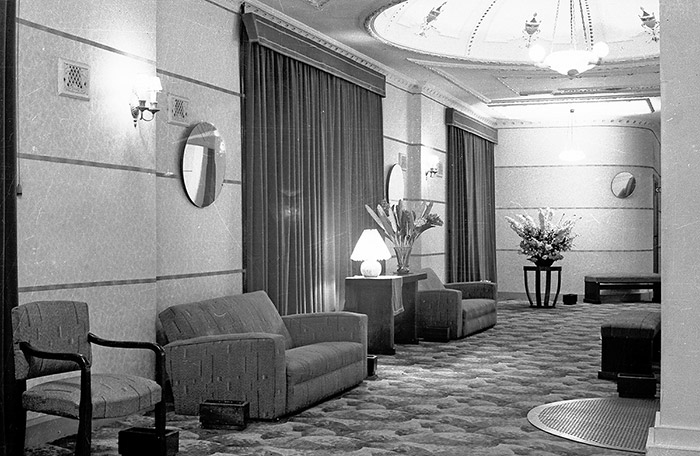 [ Foyer spaces in the late 1940s, photos : courtesy Tony Smith Collection ]
Albury's Regent Cinema is of heritage significance at a local level for aesthetic, historical and social value reasons. It's an unusual early cinema in the context of rural New South Wales, and continues to be used for film projection.