New book : Australia Modern
A busy month for the new book edited by Hannah Lewi and Philip Goad — Australia Modern: Architecture, Landscape & Design 1925-1975, published by Thames & Hudson — with a launch in Sydney, and one in Melbourne where it accompanies an exhibition at the University of Melbourne.
Lovell Chen's Peter Lovell and Kate Gray are contributing authors, and we provided publication sponsorship.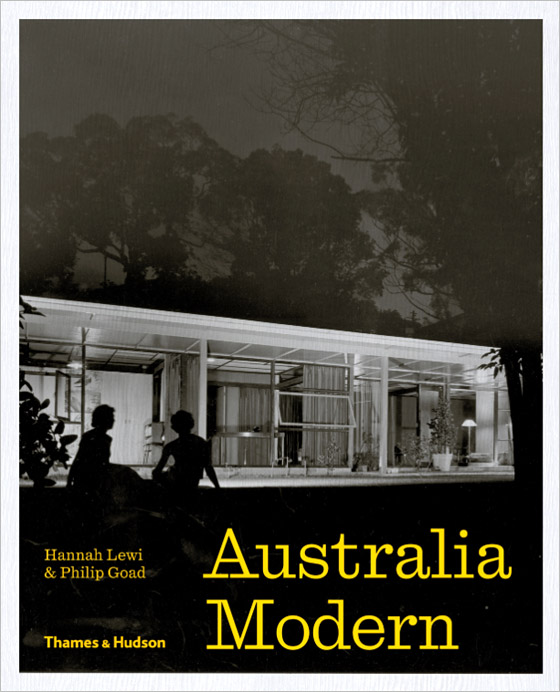 [ Australia Modern, photo : courtesy Thames & Hudson ]
Covering 100 significant and diverse modern sites across the country, Australia Modern captures the architectural legacy of the middle years of the 20th century. As Thames & Hudson puts it:
"From the Sydney Opera House and the National Gallery of Victoria to sought-after homes across the country, the pervasive presence of modernism is inescapable in Australia. Led by the likes of Robin Boyd, Harry Seidler and Walter Burley Griffin, modernist architects and designers set out to rebuild at all scales, from vast infrastructure projects, to public health and education institutions, to new centres of culture, consumption and leisure."
"Contextual essays by leading voices in architecture and conservation explore modernism's influence on every facet of life in Australia and the ongoing challenges facing preservation. Showcasing projects from the iconic and the urban to the everyday, the regional and the lesser known, Australia Modern cultivates an appreciation for the modern architects and buildings that will increasingly constitute the heritage of tomorrow."
The Melbourne launch was held in the Dulux Gallery at the Melbourne School of Design, home of the exhibition Australia Modern: from the iconic to the everyday, which takes its inspiration from the book. The exhibition is an Open House Melbourne as well as an MSD event, and runs until 30 August.
https://thamesandhudson.com.au >
https://www.openhousemelbourne.org >
AND …
Professors Lewi and Goad have contributed an article to the University's research-reporting website Pursuit — Australian Modernism's Top 10: Part 1 — featuring the Beaurepaire Centre, restored by Lovell Chen in 2003.