Mosspennoch reveals its secrets
OCTOBER 2017
|
MOSSPENNOCH — CLARENDON STREET, EAST MELBOURNE, VICTORIA

|

AUSTRALIA
Adaptation and conservation works at Mosspennoch House provided an opportunity to study the building's history in detail. Constructed in 1881, the mansion has been variously a private residence, a boarding house, converted into flats, occupied by the Australian Red Cross and part-converted into medical suites. The current works are part of a wider residential project by Cbus Property and Brookfield, which includes the restoration and adaptation of Mosspennoch to accommodate six large apartments.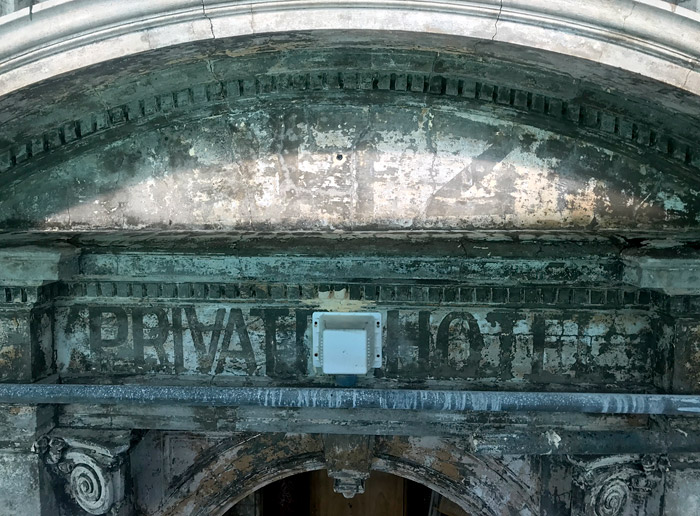 [ photo: Dan Blake ]
The process of undertaking the internal upgrade and restoration at Mosspennoch has uncovered evidence of the complex story of the building over time. It is enabling us to add to the research done initially for earlier conservation analysis. Major past alterations include the multiple repositioning of the main staircase, the blocking of window and door openings and the creation of new ones, the removal of a bay window and the addition of a second storey to the rear.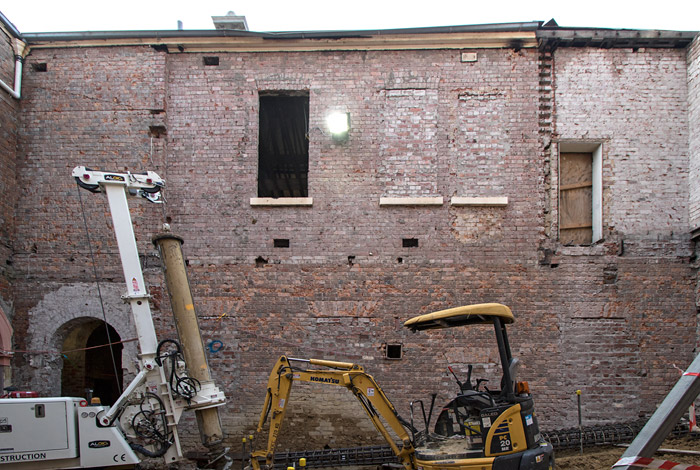 [ photo: Jenny Bolis ]
Despite the many and substantial changes, a surprising number of original features remain. In the ballroom (an 1890 addition), the ceiling space incorporates an interesting proprietary galvanised iron ducted natural ventilation system linked to the chandeliers.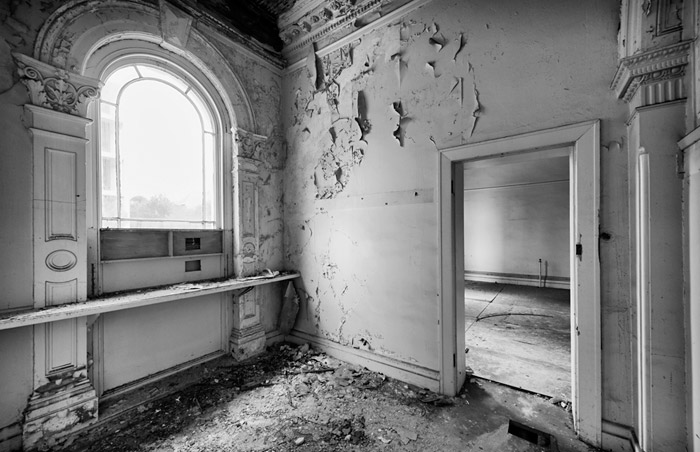 [ photo: Hin Lim ]
Our work on this project commenced in November 2016 and will continue until around March 2018.