Melbourne University Building Facade Review
DECEMBER 2015
|
THE UNIVERSITY OF MELBOURNE — PARKVILLE, VICTORIA

|

AUSTRALIA
Lovell Chen has undertaken many architectural and heritage projects for the University of Melbourne in the last two decades — including conservation works, adaptive reuse projects, conservation management plans and heritage strategies. Just completed is a façade review for eight buildings, which has enabled the prioritisation of new conservation works based on need.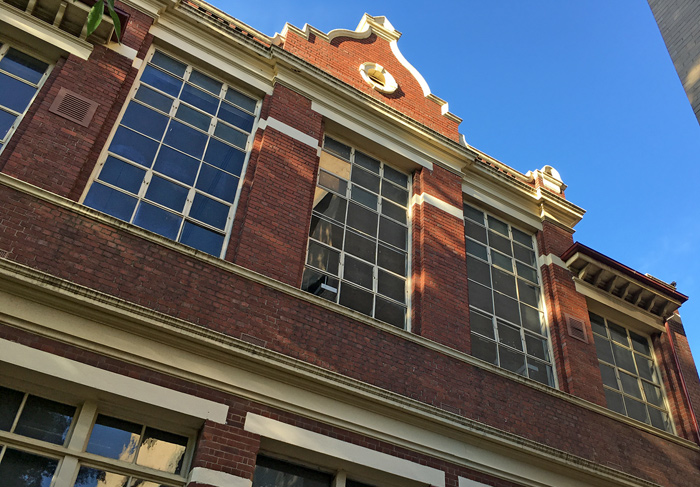 [ photo: Lovell Chen ]
The eight buildings surveyed are: Old Botany, Old Chemistry, Chemistry East, Old Arts, the Brownless Biomed Library, John Smyth, Old Geology and Geology South. Condition reports have been prepared for each, and Old Geology and John Smyth identified for immediate documentation in preparation for works in 2016.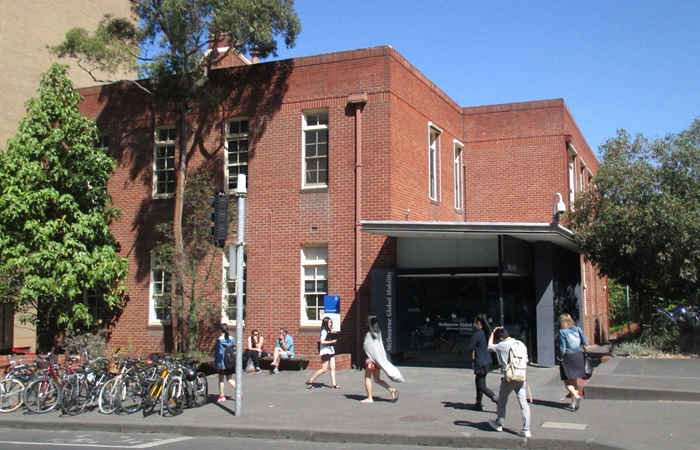 [ photo: Lovell Chen ]
Old Geology is a Public Works Department design (1927), two-three storeys in height and constructed in brick with synthetic stone (precast concrete) detailing. Works will include repairs to spalled concrete, the replacement of missing mortar from the brickwork and repointing. In addtion, the building's tall brick parapets are in urgent need of stabilization.
The John Smyth building is two buildings in one: an Edwardian structure, requiring render repairs and paint treatment, embedded in a 1930s cavity brick structure. The metal ties in the cavity walls have rusted out, leaving the two brick skins standing independently. The HeliBar stainless steel system is to be used to pin the skins back together, though some sections need dismantling and rebuilding.
Conservation works to Old Geology and John Smyth are to be completed by May 2016, at which point, documentation will begin for the next few buildings in line.