Kinnears : machinery audit
NOVEMBER 2017
|
KINNEARS ROPE WORKS — FOOTSCRAY, VICTORIA

|

AUSTRALIA
As part of our wider project at the former Kinnears Rope Works in Footscray, we have been working to complete the heritage permit conditions required by Heritage Victoria prior to commencement of construction works. All the conditions have now been met and the first stage of the multi-phase development will commence soon. The conditions included the carrying out of a machinery and signage audit, which also helped identify aspects and items that could be used in the interpretation of the buildings and broader site.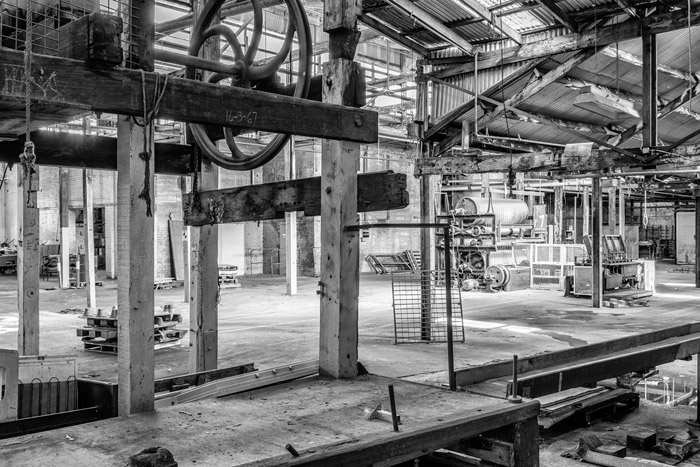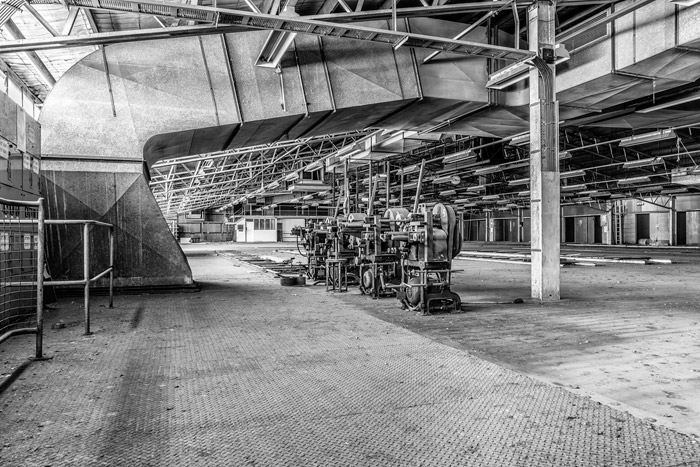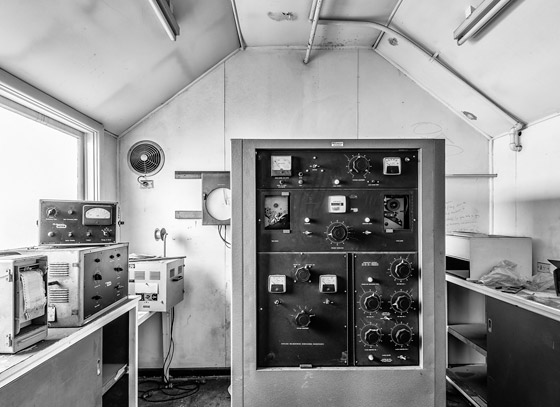 [ photos: Hin Lim ]
The full list consisted of requirements to produce an archival photographic record, an oral history, an interpretation strategy and the machinery audit. Images from the photographic record by Hin Lim are shown above. In the first one, the machine in the background is a twine polishing machine, located in Building 4, the Mill/Finished Goods Warehouse. It was manufactured by a branch of Fairbairn, Lawson, Combe Barbour Ltd in 1909, and is the only complete early item of plant now on the site.
The Kinnears Factory closed in 2002. It manufactured rope, string and twine, plus many associated products, and employed around 400 day workers and another 400 at night. The site's development master plan includes the conservation and adaption of numerous buildings. Stage one comprises a new residential tower by Ellenberg Fraser at the west end of the huge site, and the conservation and adaption by Lovell Chen of Building 14 — a two-storey 1940s brick building once used as a finished goods store, with dining room and stage on the floor above.