SEPTEMBER 2019
|
FRINGE FURNITURE 33 — ABBOTSFORD CONVENT, MELBOURNE

|

AUSTRALIA
The thirty-third Fringe Furniture exhibition opened this month at Abbotsford Convent as part of Melbourne's Fringe Festival. Associate Stuart Hanafin and Practice Principal Anne-Marie Treweeke went along to judge the Experimental Design Award.
Fringe Furniture has always been an experimental playground, a platform for all kinds of emerging and market-ready design — furniture, lighting, tableware and sculpture are just the beginning. This year, as part of our support for the Fringe Festival at large, we joined in the fun as an award sponsor. Our connection to the Fringe stems from the Trades Hall project, where the Fringe Festival has found a new home in the refurbished ballroom.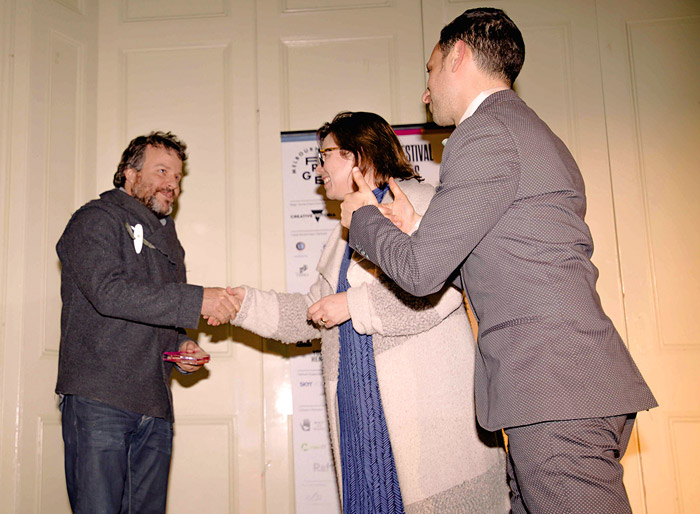 [ Anne-Marie Treweeke presents Samuel Johnston with his experimental design award : photo courtesy Fringe Festival ]
The winner of the Award for Experimental Design is Samuel Johnston, with his outdoor stool/sidetable entitled Cast, made of wet formed glass reinforced concrete (GFRC): an innovative, functional and well-resolved design. He describes it as "exploring the inherent properties of concrete, liquid to stone, and the natural strength and visual lightness capable of GFRC".
He was presented with the award by Anne-Marie at the opening night of the exhibition. Many congratulations.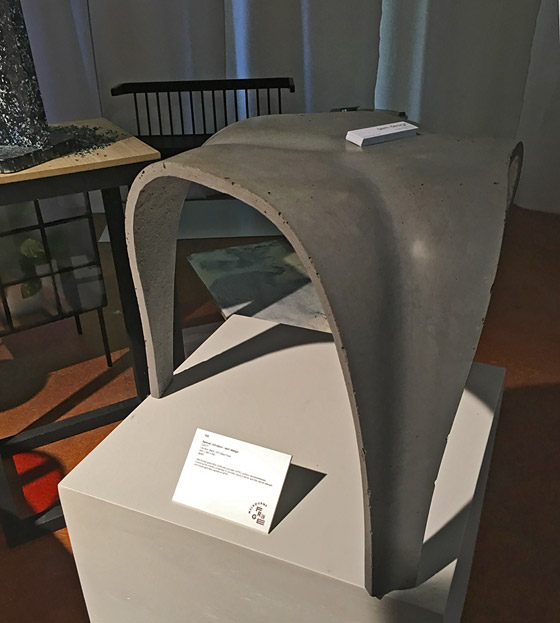 [ Cast by Samuel Johnston : photo Lovell Chen ]
Fringe Furniture 33
11-29 September, 11am-5pm, closed Mon/Tue
Rosina Auditorium, Abbotsford Convent, 1-3 St Helliers Street, Abbotsford 3067
Sam Johnston
sam@semdesign.com.au
semdesign.com.au
instagram.com/sam_semdesign
Lovell Chen is a Fringe Festival industry partner.