Bluestone fit for a prince
APRIL 2018
|
BAMSTONE BLUESTONE, PORT FAIRY, VICTORIA

|

AUSTRALIA
Our conservation team has been in Port Fairy investigating bluestone options for upcoming repair works as part of the next phase of the Princes Bridge project. The lovely people at Bamstone explained various extraction and cutting processes, evocatively captured by Duong Tran.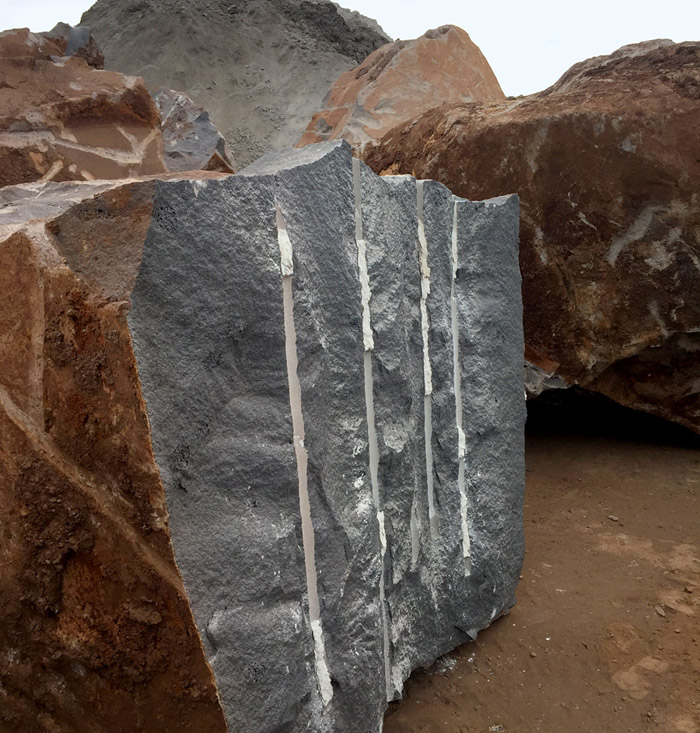 Photo: Duong Tran, Lovell Chen
Holes drilled in the stone in the quarry are filled with a chemical compound (the white stripes), which expands, cracking the basalt into manageable pieces — about 20-25 tonnes each.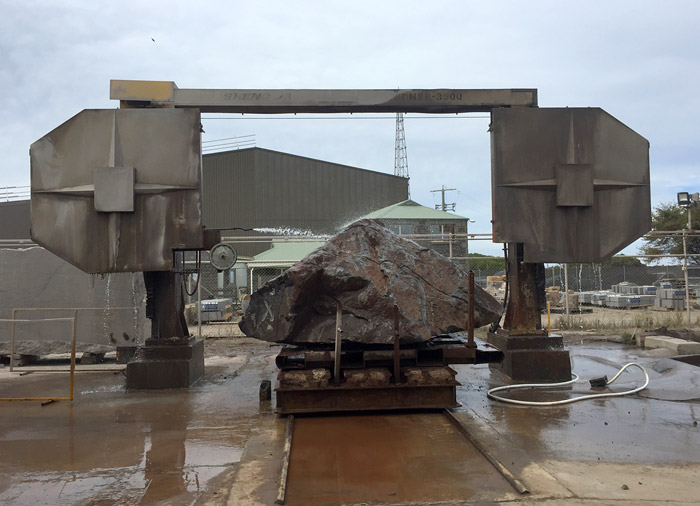 Photo: Duong Tran, Lovell Chen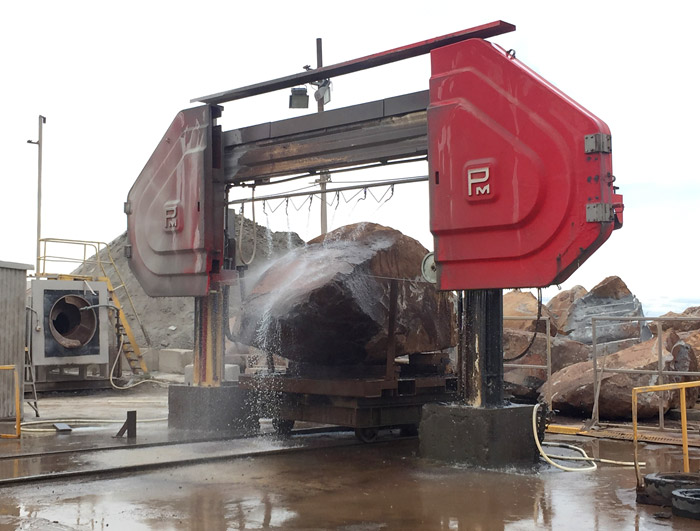 Photo: Diamond wire cutter, by Duong Tran, Lovell Chen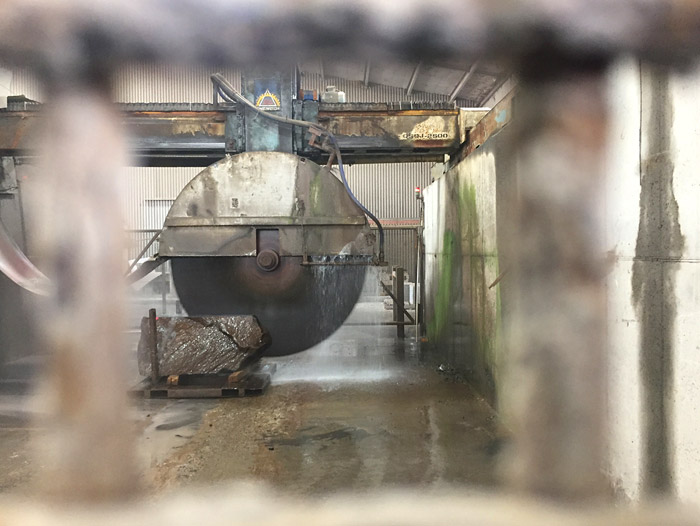 Photo: Duong Tran, Lovell Chen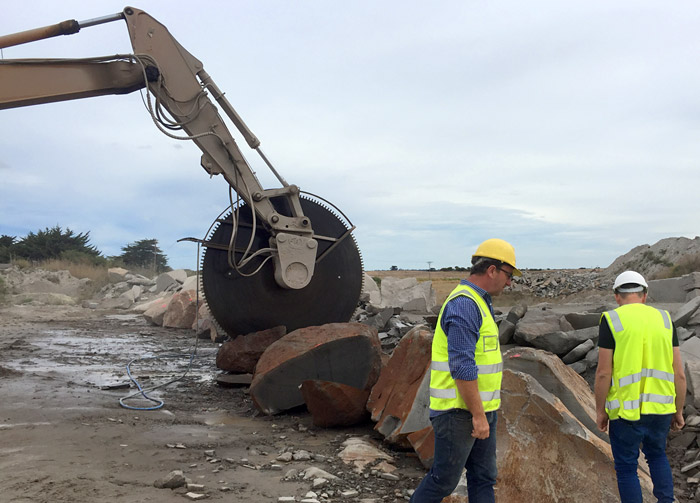 Photo: Duong Tran, Lovell Chen