Victorian Architecture Awards 2020 shortlist
MAY 2020
|
VICTORIA

|

AUSTRALIA
We are very pleased to announce that three Lovell Chen projects have been shortlisted for Victorian Architecture Awards this year — Melbourne's Regent Theatre and Trades Hall in the heritage category, and Old Quad redevelopment at the University of Melbourne in the sustainability category.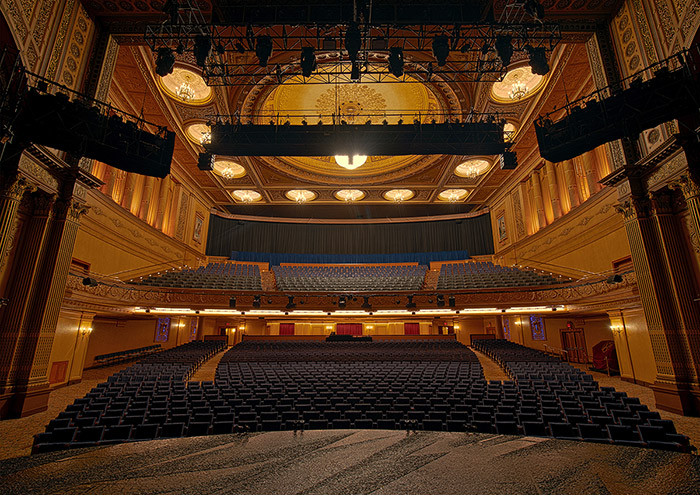 [ image: Regent Theatre, Melbourne : Peter Glenane ]
The interventions recently completed at the Regent Theatre, with its vast auditorium and extraordinary interiors, are focused on sustaining its future as a working venue for international-standard live theatre. Through replanning and structural alterations, operational flexibility and increased intimacy have been achieved with little visible impact. The most spectacular intervention is the extension of the full-width Dress Circle balcony 3.7m towards the stage — a feat of engineering ingenuity by Irwinconsult, which included a construction method that allowed the Plaza Ballroom below to remain operating. The stalls area has been re-raked, new seating installed in revised configurations, and two bars opened up in the auditorium at the rear of the stalls.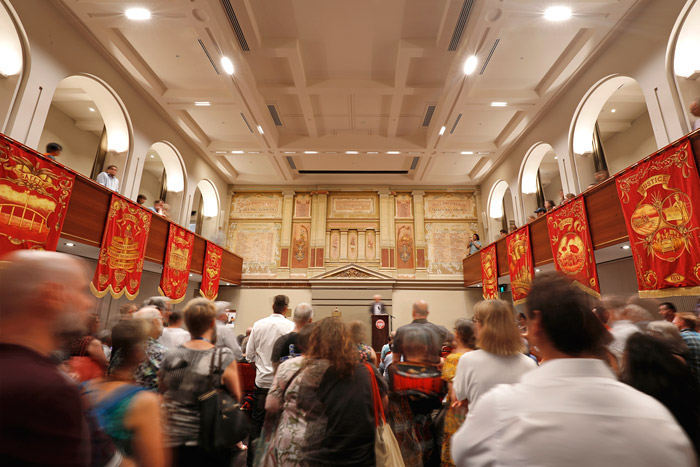 [ image: Solidarity Hall, Trades Hall, Melbourne : Peter Glenane ]
The focus of the ongoing project at the Trades Hall is primarily on bringing the community into the building and helping make it relevant to the traditional users and community at large. The complex developed in ten stages, beginning in 1874, and is still very much the union movement's home. It continues to host numerous associated organisations and events, but its evolved nature had made its functional viability a challenge. With the support of a grant from the government's Living Heritage Program, works to the key public spaces, portico and roof have been completed. The splendid decorative scheme of the first Council Chamber has be reconstructed, and the present meeting room (Solidarity Hall) returned to its original orientation and classical debating chamber proportions.

[ image: Old Quad, the University of Melbourne : Eve Wilson ]
The Old Quad redevelopment project is the first application in Australia of the adaptive reuse model PassivHaus EnerPHit to a building of state significance. Our brief from the University had anticipated an innovative approach to design and emphasised a sustainable outcome based on meeting design equivalent to 4-star Green Star performance. Old Quad was the first university building to commence construction in Australia and is one of the campus' most significant buildings. It is the subject of a Lovell Chen master plan (2015), and the redevelopment project is designed to re-establish its place at the centre of the University's civic, cultural and ceremonial life.
The Victorian Architecture Awards are organised by the Australian Institute of Architects. This year's winners will be announced at a digital awards ceremony on 10 July 2020 via https://www.youtube.com/user/AusArchitects