Victorian Architecture Awards 2019 shortlist
APRIL 2019
|
VICTORIA

|

AUSTRALIA
We are very pleased to announce that two Lovell Chen projects have been shortlisted for Victorian Architecture Awards this year — Bendigo Soldiers' Memorial Institute in the heritage and sustainability categories, and the Flinders Street Station facade strengthening and conservation project, also in the heritage category.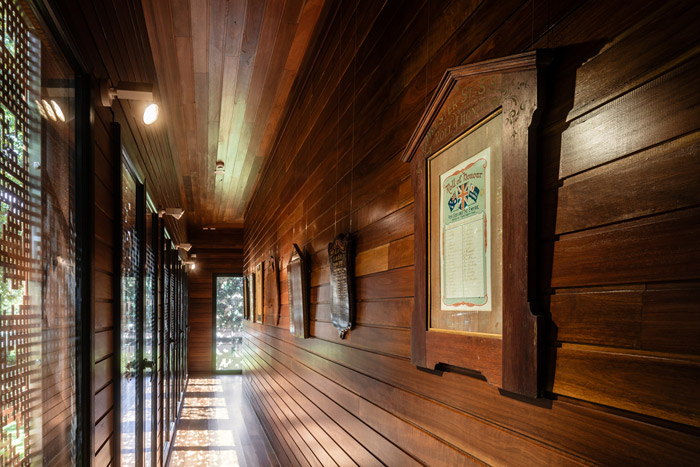 [ image: Bendigo Soldier's Memorial Institute extension : Trevor Mein ]
The Bendigo project combines restoration and refurbishment works to the fabric of the existing 1921 memorial building with adaptation works and a Lovell Chen-designed extension. The extension encloses AA-standard gallery space built to Passive House standard. For the $4.5m revitalisation project — jointly funded by the federal and state governments, the City of Greater Bendigo, Bendigo District RSL and the local community — we worked closely with contractor Nicholson Construction and our client, the City of Greater Bendigo.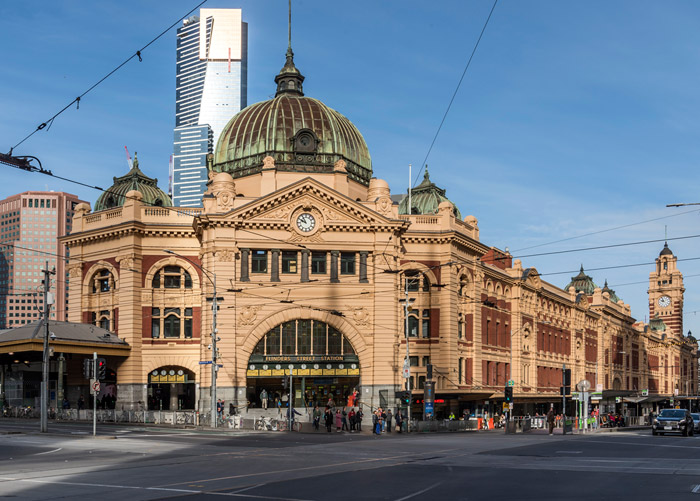 [ image: Flinders Street Station, Melbourne : Martin Leitch ]
Flinders Street Station is one of Melbourne's most recognisable landmarks. In recognition of its importance, Development Victoria initiated a revitalisation project, funded by the state government, and in 2018 we completed the first phase. The huge station complex, on an exceedingly challenging site, remained fully operational during the works. With engineer Bonacci Group, we addressed the immediate need to make the station watertight, improve its structural stability and prevent further deterioration of significant fabric. The key conservation outcomes are the achievement of a level of seismic safety, the installation of a new roof drainage system with minimal intervention, management of legacy hazardous materials, and the restoration of the original colour scheme.
The Victorian Architecture Awards are organised by the Australian Institute of Architects. This year's winners will be announced at a presentation dinner on 28 June.